Suspended death sentence for China ex-rail minister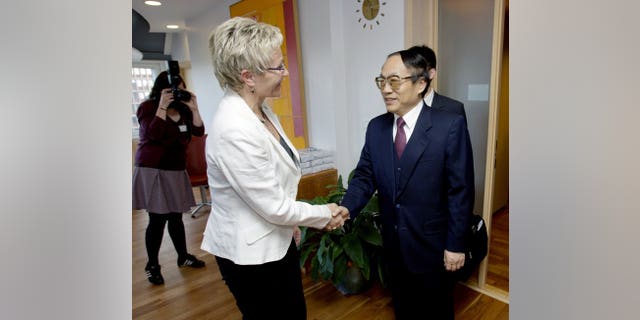 BEIJING (AFP) – China's former railways minister Liu Zhijun was given a suspended death sentence for his role in a huge corruption scandal, the official Xinhua news agency reported.
Liu, 60, was convicted of bribery and abuse of power by the No 2 Intermediate People's Court in Beijing. Under Chinese law suspended death sentences are normally commuted to life imprisonment.
The scandal surrounding Liu is reported to have involved as much as 800 million yuan ($130 million).
Liu was appointed to head the railways ministry in 2003 and sacked eight years later, said to have taken payouts while handing out contracts for the rapid expansion of China's flagship high-speed railway system.
According to the indictment, Liu took advantage of his position to help 11 people win promotions or contracts, and accepted 64.6 million yuan ($10.5 million) in bribes between 1986 and 2011, Xinhua reported previously.
He was responsible for "huge losses of public assets and of the interests of the state and people" it quoted the indictment as saying.
Under Chinese law the death penalty can be imposed for taking bribes exceeding 100,000 yuan.
China's rail system -- which has cost hundreds of billions of dollars -- has been one of its flagship development projects in recent years, and it now boasts the world's longest high-speed network.
But a high-speed crash in the eastern city of Wenzhou killed some 40 people in 2011, sparking a torrent of public criticism that authorities compromised safety in their rush to expand the network.
The breaking up of the railways ministry was announced earlier this year, with its administrative functions switched to the transport ministry and its commercial role transferred to a new China Railway Corporation.
Liu was expelled from China's ruling Communist Party in November last year.
The country's new leaders President Xi Jinping and Premier Li Keqiang have vowed to fight corruption, which the Communist Party has identified as a threat to its continued rule.
In January, Xi was quoted by state media telling the Central Commission for Discipline Inspection -- the party's corruption watchdog -- that there would be "no leniency" against wrongdoing.