Suspended Border Agents Get 2 Years In Prison For Violating The Rights Of Pot Smugglers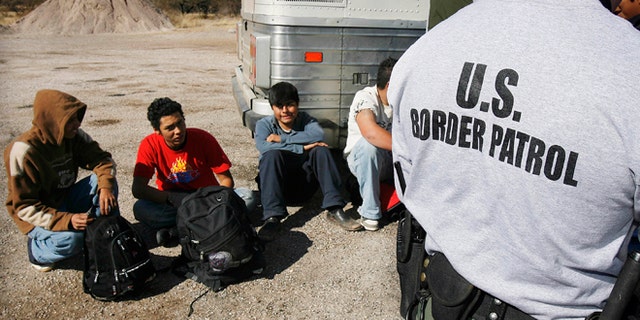 TUCSON, Ariz. (AP) – Two suspended U.S. Border Patrol agents were sentenced to two years in prison each for violating the rights of four suspected marijuana smugglers in southern Arizona by taking some of their clothing and force-feeding them pot.
In April, a federal jury in Tucson convicted agents Dario Castillo, 25, and Ramon Zuniga, 31, of violating the four suspected smuggler's civil rights.
U.S. District Judge Jennifer Zipps sentenced Castillo and Zuniga on Tuesday.
Authorities say the two agents abused their law enforcement powers by humiliating the four suspected smugglers Nov. 12, 2008, while on patrol near the village of Pisinimo, on the western side of the Tohono O'odham Reservation. The suspected smugglers weren't authorized to be in the country.
Prosecutors say Zuniga force-fed three of the men marijuana based on their answer to a question about whether they liked the drug.
Instead of arresting the men, Castillo and Zuniga ordered them to remove their shoes, socks and a layer of outer clothing and told them to return to Mexico in only their pants and T-shirts on a cold night. Castillo also started a fire and put the removed clothing and the men's food on the fire, prosecutors said.
Zuniga was convicted of misdemeanor violations because the jury found he didn't use fire during the encounter. Castillo was convicted of felonies because he used fire in carrying out the abuse, prosecutors said.
Castillo's attorney said in court papers that his client wasn't motivated by animosity toward people who enter the country illegally but rather acted overzealously based on his opposition to illegal drugs.
Zuniga's lawyer said his client lost his composure and that the stress of having armed smugglers in the area at the time contributed to his behavior.
Castillo and Zuniga were ordered to report to prison by Jan. 14.
Follow us on twitter.com/foxnewslatino
Like us at facebook.com/foxnewslatino