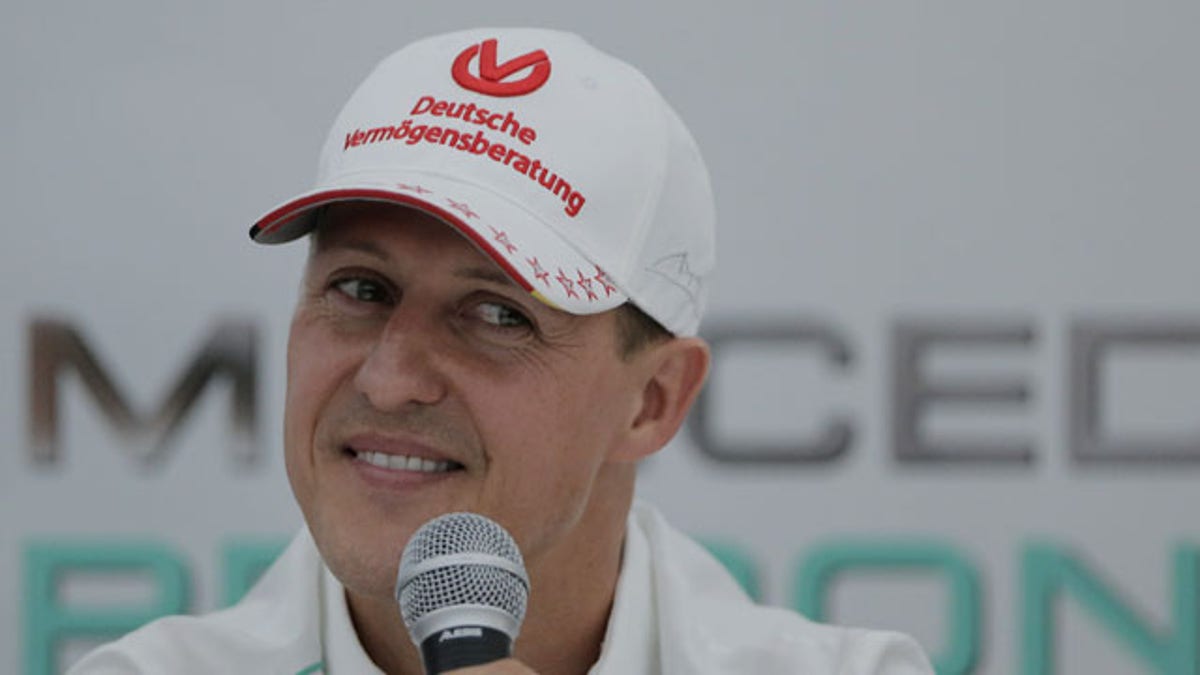 Doctors in France said Tuesday that former Formula 1 world champion driver Michael Schumacher was showing surprising improvement that allowed for a second surgery to treat head injuries the German suffered during a skiing accident Sunday.
However, doctors cautioned that Schumacher still had bruising on his brain as a result of the accident and said that the next few hours would be crucial.
"We can't say he is out of danger, but ... we have gained a bit of time," Dr. Jean-Francois Payen told a news conference Tuesday. "But all the family is very much aware that his state is still sensitive and anything can happen."
Schumacher was skiing with his son when he fell and struck a rock Sunday in the French Alps. He was taken initially to a hospital in the nearby town of Moutiers, but was then transferred to a larger facility in Grenoble after his condition "deteriorated rapidly." The seven-time world champion was put in a medically induced coma and his family was brought to his bedside.
Doctors have said that Schumacher's life was saved by the helmet he was wearing at the time of the accident.
"There are hematomes a little bit everywhere," said Dr. Emmanuel Gay, describing the extensive bruising throughout Schumacher's brain. But Gay said surgeons decided upon a second operation after Schumacher's unexpected, though small, improvement on Monday.
They offered no predictions on whether or when they would bring him out of an induced coma, intended to relieve swelling.
"We cannot tell you any more on the future," said Gerard Saillant, a surgeon and friend of the family.
The Associated Press contributed to this report.