Suarez should repay fans' faith - Rodgers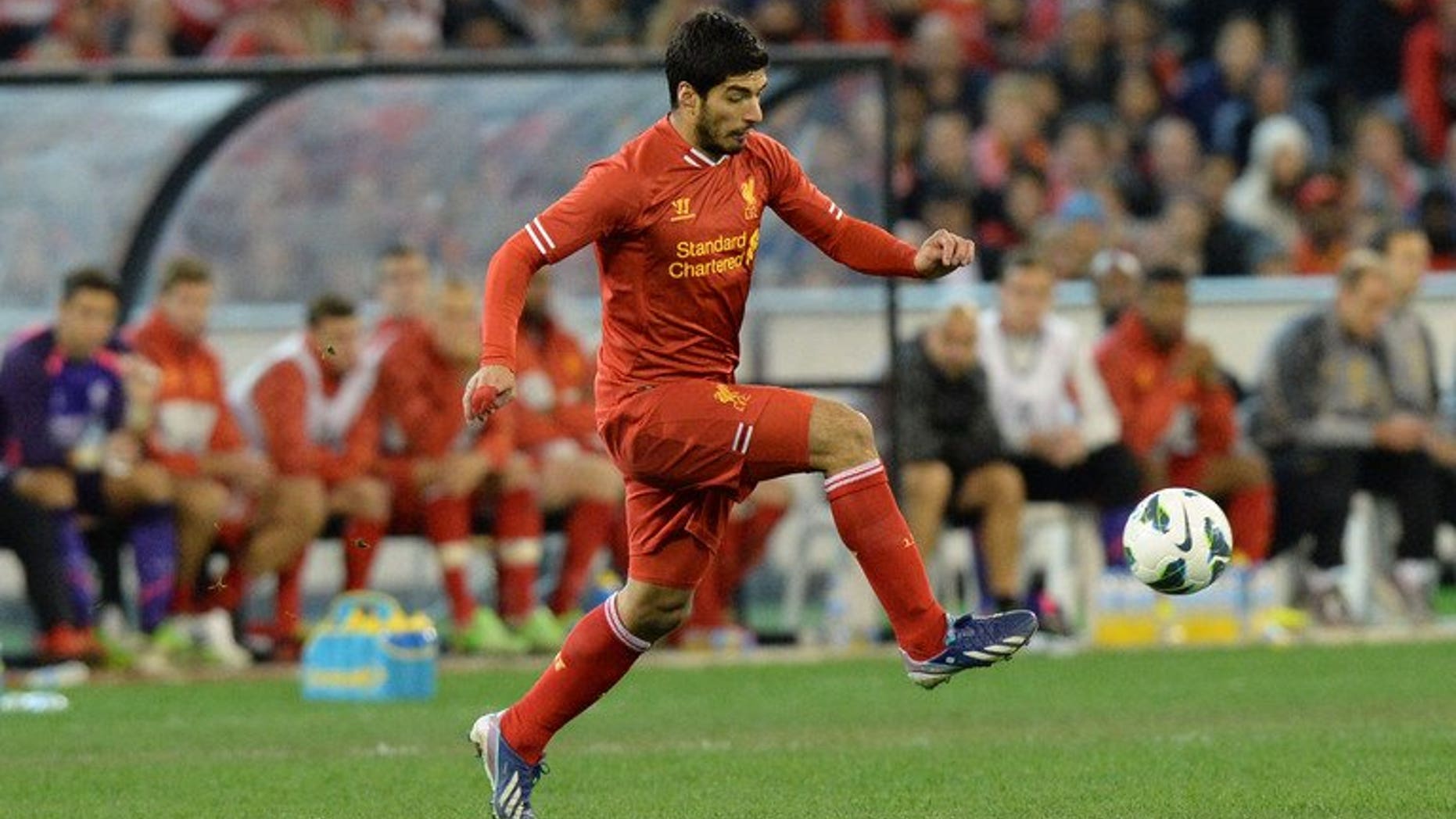 MELBOURNE (AFP) – Manager Brendan Rodgers has urged want-away striker Luis Suarez to repay the faith placed in him by supporters after Liverpool's emotional 2-0 win on their pre-season tour in Australia.
Suarez, along with the Liverpool team, was idolised by the biggest crowd of 95,446 to watch a soccer game in Australia as the Reds downed two-time A-League champions Melbourne Victory with a goal in each half at the Melbourne Cricket Ground on Wednesday.
While most of the cheering was for inspirational Liverpool skipper Steven Gerrard, who scored the opening goal, the Uruguayan also was feted by the massive red-clad crowd.
A huge roar greeted him sitting among the substitutes when his face was shown on the big screen before he made his way on to the pitch in the 72nd minute.
Suarez is a 40 million pound ($61 million) transfer target of Arsenal and has made it clear he is keen to move to a team playing Champions League football.
Rodgers, who was overcome by the emotional welcome Australia's massed Liverpool fans gave his team, said Suarez would have been left with an indelible memory of how much support he continues to receive from the club.
Questioned by reporters on Suarez's future, Rodgers said: "There's nothing new to report. He's very much a Liverpool player and over the course of the next couple of weeks we've got to get him up to speed.
"The support he has received from the supporters and the people of the city of Liverpool has been unrivalled. In this period of time he's missed a lot of games for the club through various reasons," he added.
"The people have stood by him, like a son and really looked after him.
"Whatever happens in the coming weeks that will be in his mind because it's something you can never forget."
Reports say there is a clause in the contract Suarez signed last August that obliges the club to consider a bid in excess of 40 million pounds and inform the player of developments.
Suarez was playing for the first time for Liverpool since biting Chelsea's Branislav Ivanovic, which saw him slapped with a 10 game suspension, meaning he will miss the start of the Premier League season.
He showed glimpses of what he offers Liverpool in attack when he set up the team's second goal for new Spanish signing Iago Aspas with his clever leadup play and pass in the final moments of the game.
But the Uruguayan did not celebrate his part in the goal, which only fuelled speculation he is set to leave.
The team were scheduled to head to Bangkok Thursday where they will play the third and last game of their Asian pre-season tour against Thailand on Sunday.