Strauss-Kahn's French lawyers: Lust isn't a crime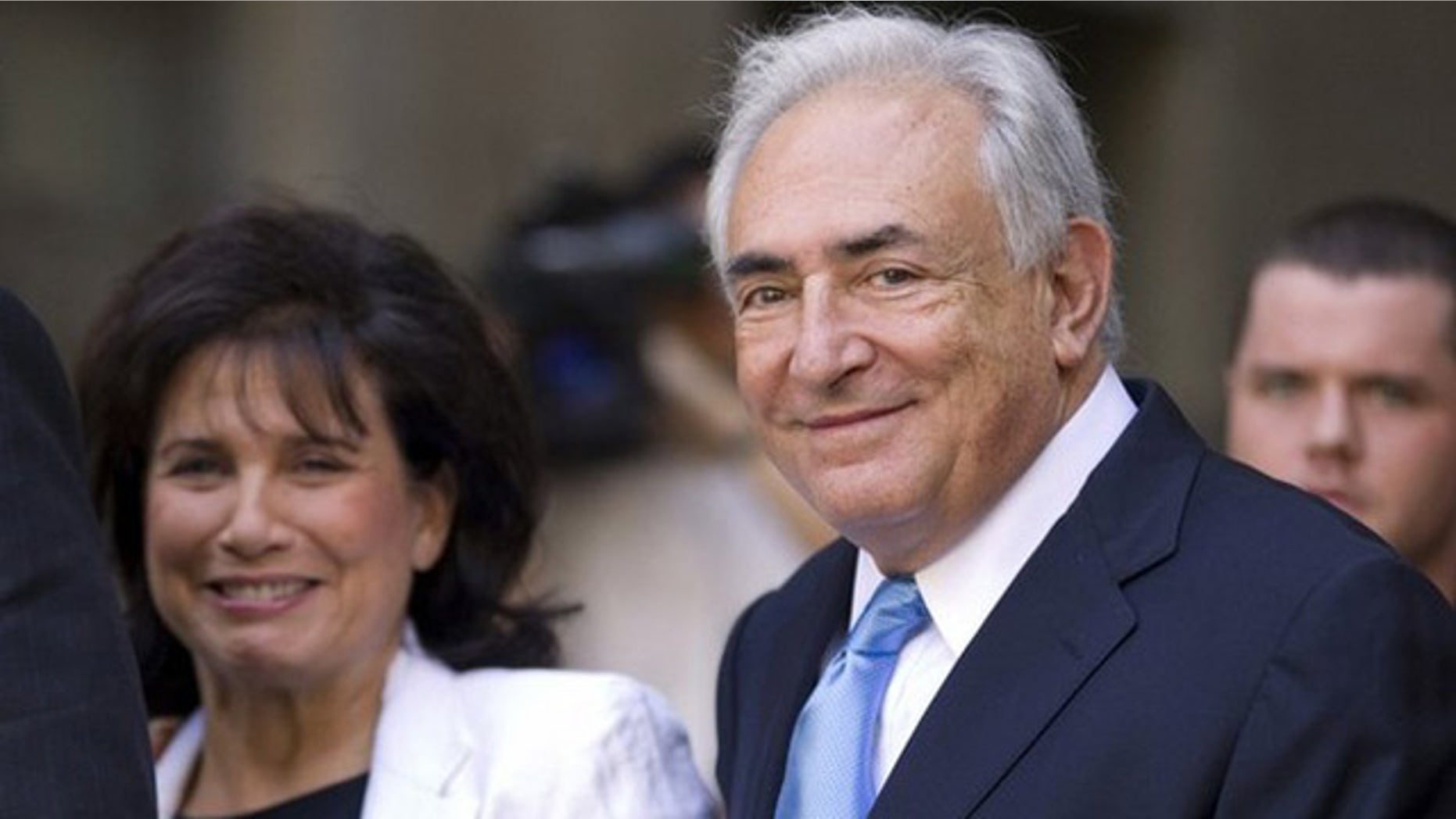 PARIS – Dominique Strauss-Kahn had sex with women who weren't his wife, participated in orgies and may have even paid for prostitutes, his own lawyers say. But they deny he did anything to deserve the pimping charges he's facing in France.
It's been quite a week for the former International Monetary Fund chief, who a year ago was seen as the most likely person to become France's next president. His political career is now on ice and his bedroom behavior has become public knowledge on both sides of the Atlantic.
In the northern French city of Lille on Monday, the 62-year-old was hit with preliminary charges of "aggravated procurement in an organized gang" in an investigation into a hotel prostitution ring.
And on Wednesday, a New York court holds a hearing in a civil case brought by a 32-year-old hotel chambermaid. She says he sexually assaulted her just before going to lunch with his daughter.
The French authorities are investigating what they believe was a prostitution ring involving prominent city figures and police.
Prostitutes questioned in the case said they had sex with Strauss-Kahn during 2010 and 2011 at a luxury hotel in Paris, a restaurant in the French capital and also in Washington, D.C., where he lived while working for the Washington-based IMF, judicial officials say.
His French defenders say he's being unfairly targeted in the prostitution probe -- prosecuted for his loose sexual mores instead of any proven crime.
They are also appealing a judge's order barring Strauss-Kahn from talking to the media pending further investigation, saying the ruling infringes on freedom of expression.
"Dominique Strauss-Kahn had a certain number of parties with women, libertine parties with friends and women who were friends of friends," lawyer Henri Leclerc told reporters in Paris on Tuesday. He said Strauss-Kahn was unaware any of them were prostitutes.
"Everyone can say what they want in terms of morals, or virtue," he said. But "there is no serious evidence in this file ... He's being reproached for a kind of crime of lust."
And even if he had known they were prostitutes, Leclerc added, it would have been a "classic relationship between a prostitute and client" and therefore legal.
In France it is not against the law to pay for sex, but is against the law to solicit or to run a prostitution business.
The case against Strauss-Kahn hinges on whether he knew he was partying with prostitutes, and whose money was used to pay them.
Two men with ties to Strauss-Kahn are behind bars in the probe, accused of paying the prostitutes: Fabrice Paszkowski, director of a medical supply company in northern France, and David Roquet, a former director of a subsidiary of utility company Eiffage.
Strauss-Kahn is free on euro100,000 ($133,330) bail after being handed the preliminary charges Monday. Under French law, such charges mean authorities have reason to believe a crime was committed but allow more time for investigation.
Strauss-Kahn quit the IMF after the New York hotel maid said he sexually assaulted her in May. The criminal charges were later dropped when prosecutors said the maid's testimony was unreliable. Strauss-Kahn said the encounter was "inappropriate" but insisted it wasn't violent.
The maid, an immigrant from Guinea, has insisted she was truthful about the encounter and is pursuing claims against Strauss-Kahn in a civil lawsuit.
Wednesday's New York hearing will weigh Strauss-Kahn's claim that diplomatic immunity should insulate him from the lawsuit. He is not expected to attend.