Sri Lanka imposes new gold import tax: govt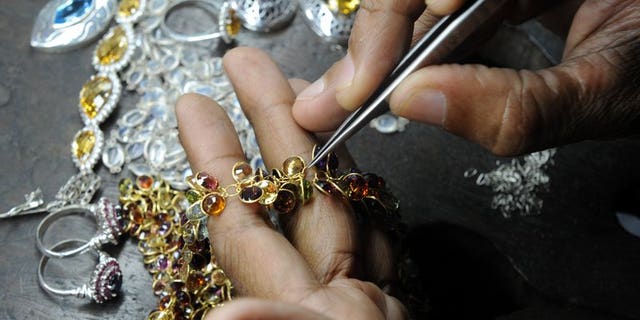 COLOMBO (AFP) – Sri Lanka announced a 10 percent tax on gold imports Friday in what observers said was a bid to curb smuggling to India as global markets trading in the precious metal reported sharp price drops to 2010 levels.
Earlier this week India -- the world's largest consumer of gold -- hiked import duty on the precious metal to eight percent to stem surging demand and reduce the country's ballooning current account deficit, as consumers sought to exploit the fall in prices.
Local industry watchers say the new tax in Sri Lanka would push up local prices and claimed the government move was aimed at curbing local traders who smuggle gold into India.
Officials described the new tax as a temporary measure and said it came into effect midnight Thursday.
"Government has imposed a tax amounting to 10 percent on all gold imports with immediate effect," a text message from the Department of Information said.
"The price of a gold pound locally increased by about 4000-5000 rupees ($31-$39) following imposition of 10 percent tax on gold imports," added an official from the National Gem and Jewellery Authority.
The price of gold in the London bullion markets plunged to $1,286.20 an ounce Thursday -- striking a low last seen in September 2010.
Sri Lanka's Central Bank last week said the island had seen a marked increase in gold imports during the second quarter of this year.
$100 million worth of gold was imported by the end of May this year compared with a total $150 million worth of imports during all of 2012.