Spokesman: Iraqi forces launch new push in Mosul's west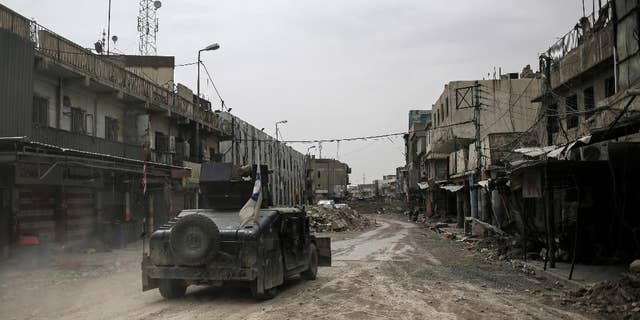 BAGHDAD – The spokesman for the ministry of defense says Iraqi forces have begun a push along the northern edge of Mosul's western half where Islamic State group fighters are holding onto a cluster of neighborhoods.
Yahya Rasool says in a statement released by his office that the push began early Thursday morning and Iraqi forces were happily facing "victory or martyrdom," in the battle against the extremists.
The front lines in western Mosul have inched forward for months as IS fighters have used a claustrophobic battle space and hundreds of thousands of civilians as human shields to slow Iraqi troops.
Mosul fell to IS nearly three years ago and the operation to retake it was launched in October. Iraqi forces declared the city's eastern half "liberated" in January.