Spanish nun gets death threats after saying Mary likely wasn't a virgin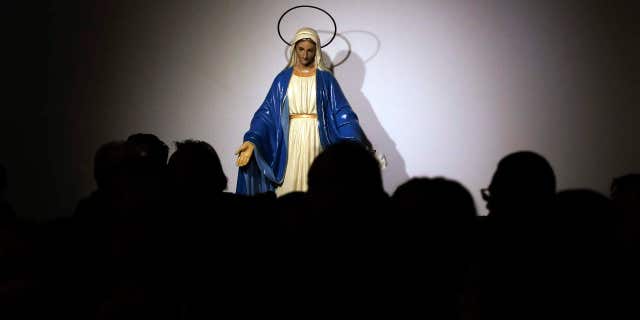 A nun in Spain has received death threats from angry Catholics after suggesting that Mary likely had sex with husband Joseph – much like any "normal couple" would.
Sister Lucia Caram – a self-described "restless and disturbing" nun on her Twitter profile that boasts more than 183,000 followers – seemingly contradicted Roman Catholic faith by suggesting that the Virgin Mary might not have been celibate after all during a television appearance in Spain on Sunday.
CHURCHGOER ACCUSED OF PASSING OUT THC-LACED COOKIES IS CHARGED
"I think Mary was in love with Joseph and that they were a normal couple – and having sex is a normal thing," Caram told the Chester in Love Show, according to the Guardian. "It's hard to believe and hard to take in. We've ended up with the rules we've invented without getting to the true message."
Caram, who lives in a convent in Catalonia, said the church has long held a "poor attitude" on the subject and has "swept it under the carpet," according to the Guardian.
"It wasn't a taboo subject; it was more something that was considered dirty or hidden," Caram said. "It was the denial of what I believe to be a blessing."
The remarks were denounced by the Bishop of Vic in Spain, who issued a reminder that Mary's virginity was not in question and that statements to the contrary "do not conform" to the faith of the Catholic church. The statement also apologized for any confusion Caram's statements may have caused.
Caram's comments also prompted an online petition demanding that she be suspended from her order, the Guardian reports.
Click for more from the New York Post.