Spain: Catalan president placed under investigation for 2014 independence referendum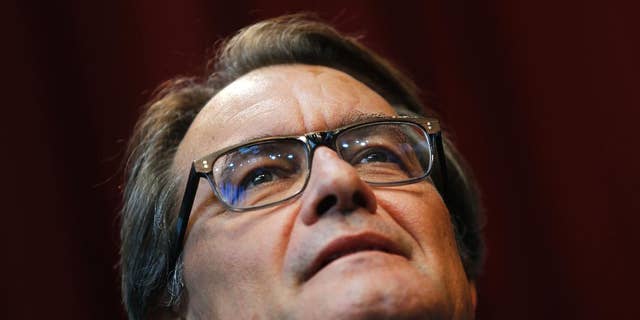 NEWYou can now listen to Fox News articles!
MADRID – Acting Catalan regional President Artur Mas has been placed under investigation by a regional court for his role in staging a referendum on independence last year.
The announcement Tuesday came two days after the "Together for Yes" pro-independence alliance headed by Mas won 62 seats in Catalonia's 135-member parliament — six short of a majority. Mas had promised to go for secession if they had achieved a majority.
Catalonia's regional justice department said Mas is to appear Oct. 15 for questions concerning the Nov. 9, 2014, independence referendum called by him. The plebiscite was held despite having been suspended by the Constitutional Court.
Prosecutors accuse him of disobedience, abuse of public funds, prevarication, usurpation of powers and obstructing justice. Two other associates are also under investigation.