Spain: Bail set for jailed former ruling party finance chief who allegedly ran slush fund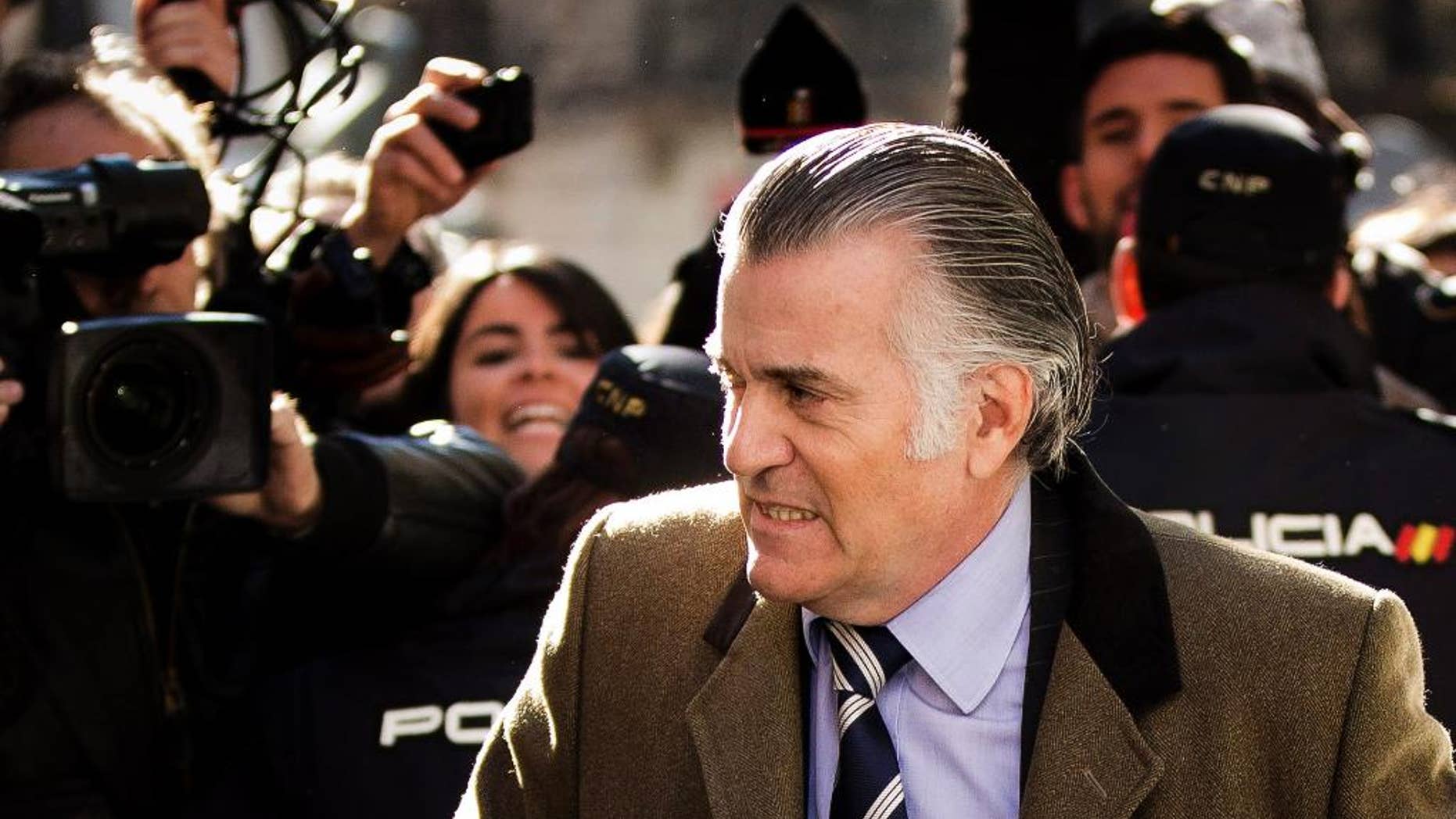 MADRID – Spanish judges have set bail for a former ruling party finance chief jailed since 2013 amid accusations he ran a slush fund that benefited top party officials, including Prime Minister Mariano Rajoy.
A National Court statement says judges set bail for Luis Barcenas at 200,000 euros ($232,000) after previously denying his requests, because he had been considered a flight risk.
It wasn't immediately clear following Tuesday's decision how long it would take Barcenas to post bail and be released.
Judicial officials accuse the longtime finance director of Spain's Popular Party of amassing more than 62 million euros ($71 million) in Switzerland from an alleged kickback scheme.
Barcenas has said he made regular payoffs to Popular Party officials including Rajoy. The prime minister and the party deny his claims.