Southern Yemeni governor says embattled leader Hadi considers himself legitimate president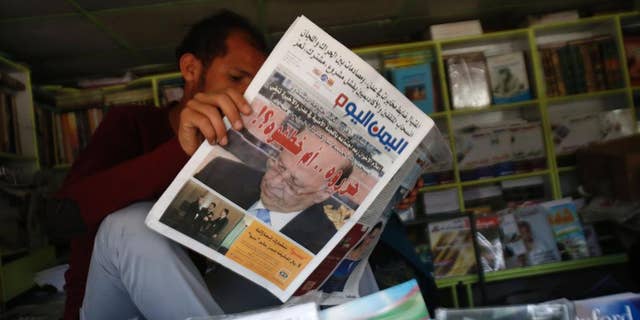 SANAA, Yemen – A Yemeni governor says Abed Rabbo Mansour Hadi, the embattled leader who resigned the presidency last month and has fled the rebel-controlled capital, says he is still the country's legitimate president.
The governor of Aden, Abdel-Aziz bin Habtoor, tells The Associated Press that Hadi made the comments at a meeting with him and governors from four other provinces on Sunday.
Hadi met them in the southern city of Aden, where he arrived on Saturday and said that all actions taken since Shiite rebels stormed the capital Sanaa last September are illegitimate.
The logic behind Hadi's legitimacy, Habtoor said, is that parliament never ratified his resignation. The rebels, known as Houthis, first prevented the parliament from meeting and then dissolved it earlier this month.