South Korean church group cancels plans for giant Christmas tree near border with North Korea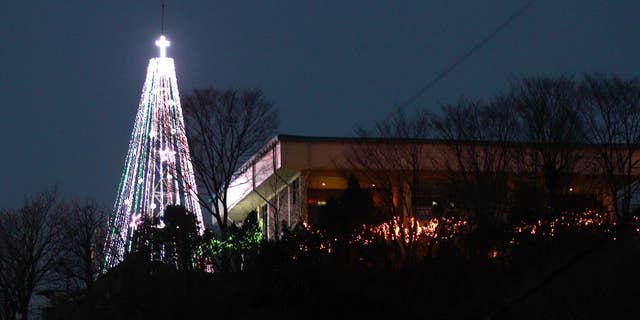 SEOUL, South Korea – A South Korean church group has canceled plans to erect a giant Christmas tree near the border with North Korea after locals complained that it could provoke Pyongyang.
A spokesman from the Seoul-based Christian Council of Korea said Thursday that the group faced strong resistance from residents in the border town of Gimpo after it announced plans earlier this month to set up and illuminate a 9-meter (30-feet) tree for two weeks starting Dec. 23.
The group wanted to replace a 43-year-old front-line Christmas tree-shaped tower that was dismantled in October because of structural safety concerns. The tower, which was located about 3 kilometers (1.9 miles) from the border, stoked tensions because Pyongyang saw it as propaganda warfare.