South Korea to Hold Military Drill on Island Targeted by North Korea Last Year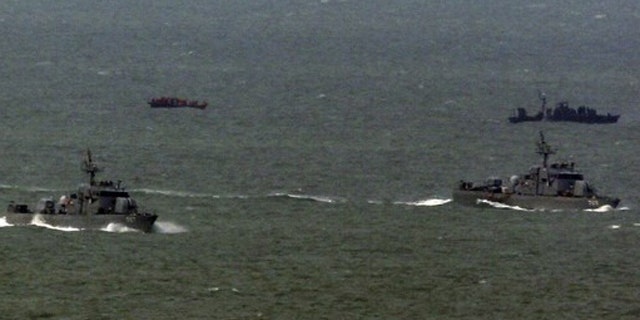 South Korea announced it will hold an hour-long, live-firing exercise Wednesday on the island that was shelled by North Korea in November, the Yonhap News Agency reported.
The drill will take place on Yeonpyeong Island, which sits near the North Korean border.
"Today, the Marine Corps will hold the naval firing drills on Yeonpyeong Island and Baengnyeong Island as part of routine training," the official told the agency on the condition of anonymity.
Tension on the peninsula sharply spiked last year after a warship was sunk and the North shelled the South Korean front-line island, killing 50 South Koreans between the two incidents.
North Korea denies it attacked the ship, and it claims South Korea fired artillery toward its territorial waters before it unleashed shells on the island on Nov. 23. The South says it launched shells southward, not toward North Korea, as part of routine exercises.
Several bloody naval skirmishes have occurred along the disputed western sea border between the two Koreas in recent years, but last month's assault was the first by the North to target a civilian area since the end of the 1950-53 Korean War. The North does not recognize the U.N.-drawn sea border in the area.
The Associated Press contributed to this story.