South Korea reportedly confirms Kim Jong Un's wife gives birth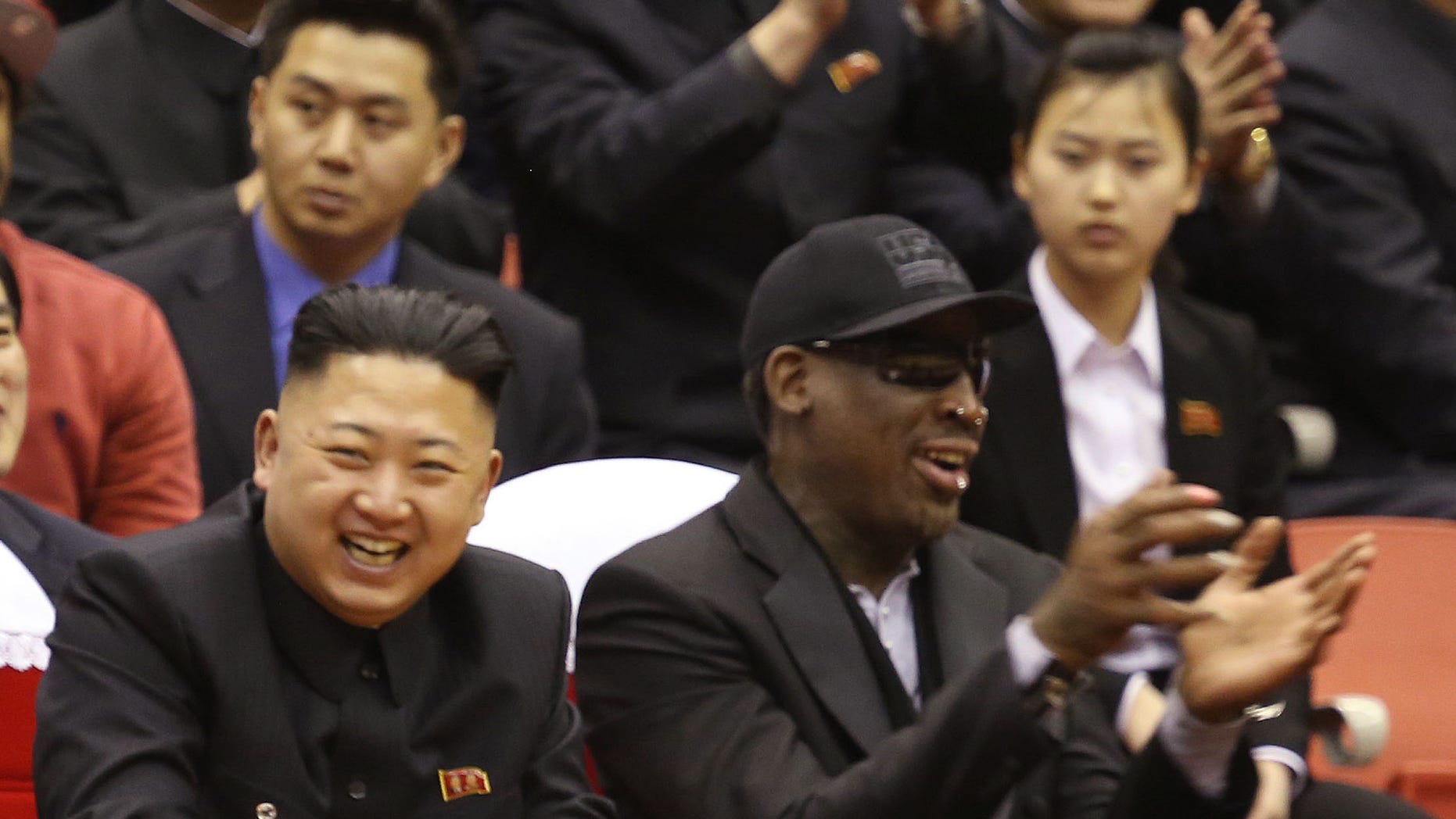 There's a new Kim in town.
South Korea ended months of speculation by verifying that the wife of North Korea's dynastic dictator Kim Jong Un secretly gave birth late last year. The newborn, whose gender is not known, could become the fourth-generation to lead the communist dictatorship, but Pyongyang watchers believe the baby is most likely a girl.
"If it was a boy, [the North Koreans] would have made an announcement," Michael Madden, editor of the online newsletter North Korea Leadership Watch, told the Washington Free Beacon.
Kim's wife, Ri Sol-ju, was rumored to be pregnant after official photos showed what intelligence analysts said appeared to be a baby bump. She is widely seen as a rising force in the Pyongyang leadership hierarchy and believed to have a strong influence on her husband, who inherited the reins when his father, Kim Jong Il, died in late 2011 after a 17-year run.
The birth of the latest Kim is considered significant because the communist regime in Pyongyang has evolved from a Soviet-installed Marxist-Leninist regime in the 1950s to an Asian family dynasty where the ruling communist Workers Party shares power with a powerful military clique.
Kim Jong Un, who last week hung out with guest and former NBA star Dennis Rodman, has ratcheted up the saber-rattling his father was known for, with multiple tests of nuclear weapons and missiles, as well as the release of several provocative videos depicting the U.S. under attack. Rodman, who went to North Korea with the Harlem Globetrotters and an HBO camera crew, raved about the dictator, who lives in lavish luxury while most of the people in his nation are starving.
On Sunday, Rodman told ABC's George Stephanopoulos that the diminutive dictator who recently threatened Washington with "miserable destruction" wants President Obama to call him.
"He said, 'If you can, Dennis – I don't want [to] do war. I don't want to do war.' He said that to me," Rodman told the network.
Although Rodman's resume is heavy on rebounds and reality TV and light on diplomacy, the mere fact that he spent time with Kim Jong Un makes him unique in the West.
"There is nobody at the CIA who can tell you more personally about Kim Jong Un than Dennis Rodman, and that in itself is scary," Col. Steve Ganyard, former deputy assistant secretary of state, told ABC.
Rodman did not mention Ri, who is believed to be a singer who has broken tradition by appearing in public in short skirts with expensive jewelry. Wives of Kim Jong Un's father and grandfather were rarely seen in public.
Ri is believed to be in her early 20s. Defectors say she was trained as a singer and met the future leader in 2010. Kim placed her in his favorite band, the Pochonbo Electronic Ensemble, with whom she performed in late 2010 before then-leader Kim Jong-Il.