South Florida woman arrested for botched penile enlargement that left patient 'mutilated'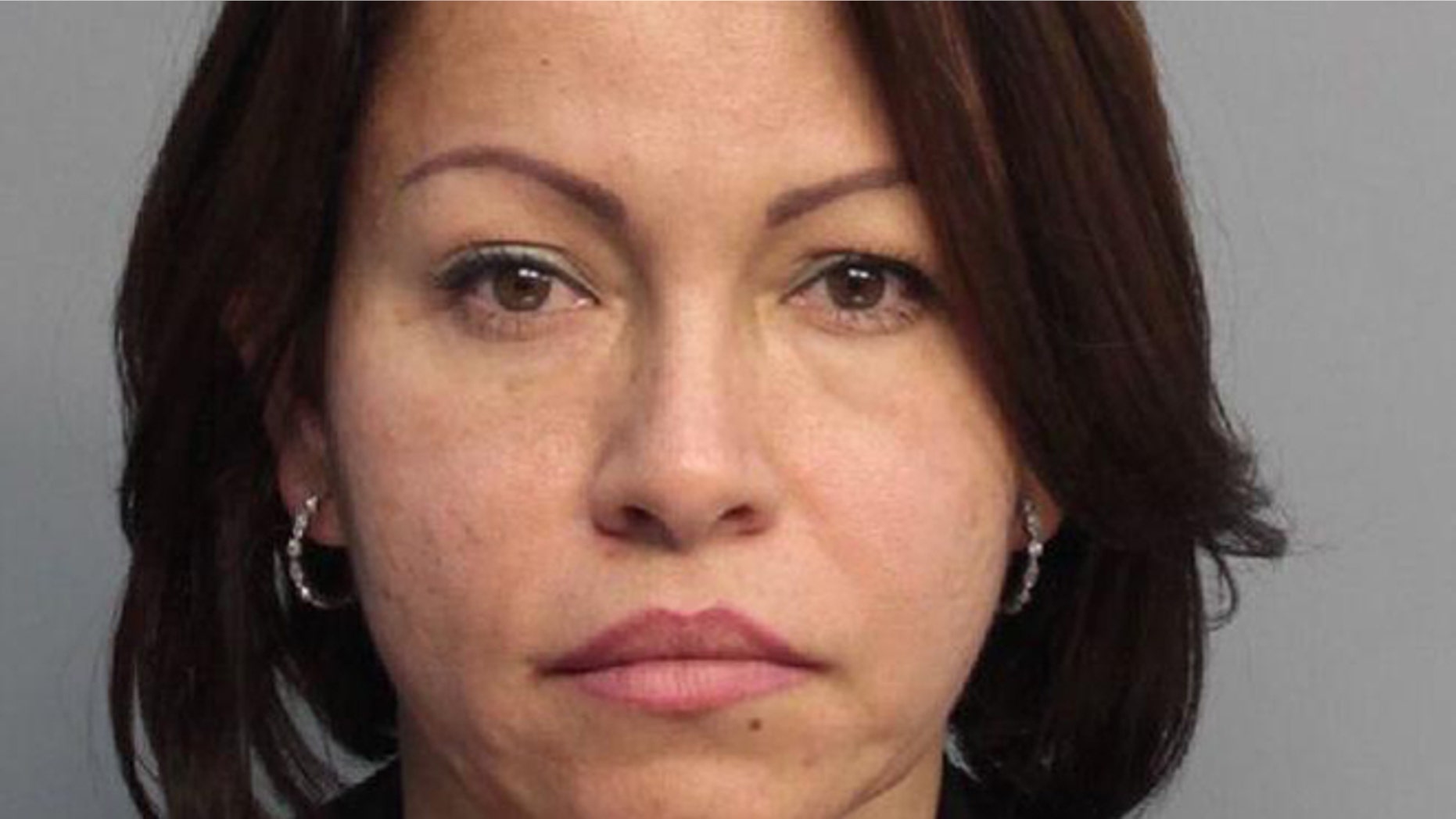 A South Florida man who went to a medical practitioner to enlarge his penis ended up heading home with mutilated genitals after the procedure went awry.
Police arrested Nery Carvajal González after she inserted a "filler" into the man's penis that led to severe complications.
According to local TV station WPLG, Carvajal was charged with one count of unlicensed practice of health care causing serious injury and two of practicing medicine without a license. She was arrested Monday night at the Miami airport.
Police claim that Carvajal and disgraced Florida plastic surgeon Mark Schreiber left the man with a penis that "was now incredibly small, yet very swollen and the skin around the shaft had been removed and was raw," according to the arrest warrant. They allegedly charged the man, who has not been identified, thousands of dollars.
Earlier this month the victim went to authorities alleging that Carvajal had injected a filler material into his penis that was supposed to elongate and thicken it.
He first met the 48-year-old Carvajal, he said, a few years ago, when she began coming into the salon where he works trying to drum up customers for cosmetic facials, according to another local TV station, WTVJ.
Eventually, he decided to try out her services, and she took him to a warehouse in Hialeah where she allegedly performed butt and chin injections on him using the same filler.
The patient was pleased enough with her work, apparently, that he decided to go ahead with a penis enlargement.
The warrant states that he paid her $1,500 to inject the filler into his penis. About an hour after the procedure, he claimed, his penis looked deformed.
After some months, he went back to Carvajal to try to get the filler removed, and, at the warehouse, she introduced him in February of this year to a man she referred to as "Dr. Mark" – Schreiber, 60, a Tamarac, Florida, resident who used to practice plastic surgery in Boynton Beach until he pleaded guilty to four felony charges of practicing medicine without a license in 2008.
Schreiber served two years in prison but apparently didn't learn his lesson. He allegedly agreed to remove the filler surgically for $1,000.
"To be honest, it looked professional," the victim told WPLG. "I kind of trusted it for a while, and I was trying to solve a problem. If I go to a professional doctor, it would cost me a lot of money to repair, and I didn't have the money."
When he woke up after the procedure, the patient claims, there were blood-stained bandages covering his crotch. When he called the surgeon, Schreiber's arrest warrant states, the patient was told the bleeding was normal and instructed him to "put two sticks [on] either side" of the penis" and "wrap it up to keep it straight."
The result of the operation was, according to police documents, "The victim's penis was now incredibly small, yet very swollen and the skin around the shaft had been removed and was raw," a police document read.
At a court hearing for Carvajal on Tuesday, prosecutor Warren Eth quipped, "The state was going to show photos to the court, but that would only embarrass the victim and disgust the court."
After Schreiber was arrested in early August, Carvajal allegedly fled to Colombia but recently agreed to return to the U.S.
Authorities were waiting for her flight.
Like us on Facebook
Follow us on Twitter & Instagram