South Africa: Report says Mandela daughters try to get control of ex-president's companies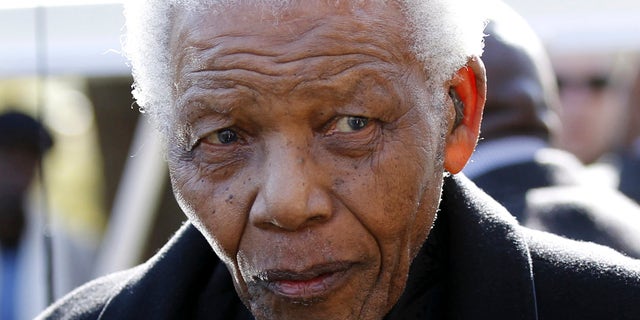 JOHANNESBURG – A South African newspaper says the children of Nelson Mandela have launched a court case against several longtime associates of the former president in a dispute over the control of two companies.
The Star says the case was filed Monday in the Johannesburg High Court by Mandela's daughters, Makaziwe and Zenani Mandela. It was supported by the grandchildren of the anti-apartheid leader, who recently left a hospital after treatment for pneumonia.
The court papers reportedly say lawyers George Bizos and Bally Chuene, and businessman Tokyo Sexwale, have no right to remain as directors of companies whose main purpose was to channel funds from the sale of 94-year-old Nelson Mandela's handprints.
The Star quoted Bizos as saying the Mandela daughters are "trying to get their hands on the money."