South Africa: Defense lawyers to file for dismissal of case in the honeymoon murder trial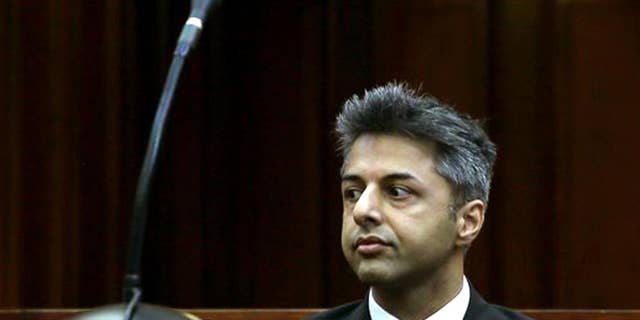 JOHANNESBURG – The lawyer for a British businessman accused of arranging the murder of his wife during their honeymoon in South Africa says he will call for the case to be dismissed.
Shrien Dewani's lawyer, Francois van Zyl, said he plans to file an application to a Cape Town court on Wednesday on the basis that state prosecutors had failed to prove that their client had orchestrated his wife's murder. The prosecution is expected to file their response on Friday.
Dewani pleaded not guilty to charges that he had conspired with three South African nationals to murder his wife, Anni.
The trial began in October after Dewani, who was arrested in the United Kingdom in 2010, was extradited to South Africa after a lengthy legal process.