Son of Russian spies fights for Canadian citizenship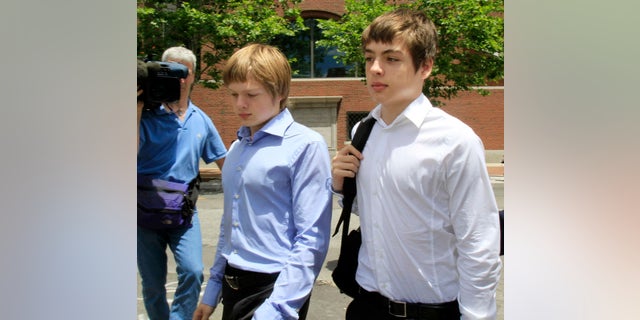 NEWYou can now listen to Fox News articles!
Alex Vavilov was born in Toronto in 1994, but the recent college graduate is still fighting for his right to Canadian citizenship – all because his parents were Russian spies.
Vavilov's parents, Andrey Bezrukov and Elena Vavilova, came to Toronto in the 1980s and took the names Donald Heathfield and Tracey Ann Foley – which came from babies who had died, according to CBC News. They then gave birth to Timothy in 1990 and Alex in 1994 before moving to Paris in 1995 and then Cambridge, Massachusetts in 1999.
The deeply embedded KGB spies, now back in Russia, are the models for the TV show "The Americans." They, along with eight other members of the spy ring around the U.S., were arrested in 2010. All 10 pleaded guilty and were returned to Russia as part of a swap.
The Canadian government says Vavilov, 23, isn't entitled to citizenship and has asked the Supreme Court to annul his passport. Those in favor of the government argue that since his parents lived under stolen identities, his claim to be Canadian by birth should be void. But Vavilov's supporters argue that a son shouldn't have to pay for the sins of his parents.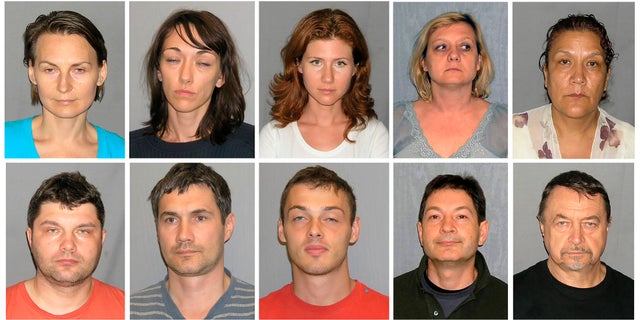 Vavilov has maintained he had no idea about his parents' secret lives. He said the FBI raid on his home was "traumatizing" because he had "no idea what was happening."
"I don't pose a threat. I'm a Canadian citizen, and I'm here to make my own life," Vavilov told CBC News.
Vavilov, who has been fighting for his Canadian citizenship for the past six years, hopes to find work in investment banking, according to CBC News.
"I've been through quite extreme circumstances … but haven't accomplished much personally," he said. "I'm hoping that I can achieve something of my own. I hope this isn't the end of my interesting life story."
The case is another reminder of the Cold War hostilities that are surging throughout the world in an era when Russia is accused of poisonings in Britain and interfering in elections - accusations it denies. Some argue Canada shouldn't be quick to forgive the case of the Russian spy couple who lived under deep cover in North America.
The court agreed earlier this month to take up Vavilov's case and rule on whether the government has the discretion to take away his citizenship. A hearing in Canada's Supreme Court is scheduled for early December.
Canada, like the U.S., grants citizenship to anyone born within its territory with limited exceptions such as the children of diplomats. The government argues that Vavilov's parents were employees or representatives of a foreign government and thus ineligible. But the attorney for the brothers says they were not official representatives and that all that matters in this case is their physical birthplace.
"The right to citizenship is a fundamental right when you are born here," said Toronto-based lawyer Hadayt Nazami. "You can't punish children for something their parents did. You just can't. It would be terrible if Canada did that."
Richard DesLauriers, the FBI agent who oversaw the arrests of the parents, said it's possible Timothy learned of his parents' work before the arrest.
"It's hard to say what the kids knew and at what point they knew something," he said.
The brothers weren't charged and their lawyer said no evidence has ever surfaced suggesting they knew. The FBI believed the parents were building a false identity in Canada in an effort to eventually spy in the U.S. Prosecutors said their father met in 2004 with an employee of the U.S. government to discuss nuclear weapons research.
The Associated Press contributed to this report.