Some cities feeling the squeeze as Puerto Ricans fleeing island settle in the U.S.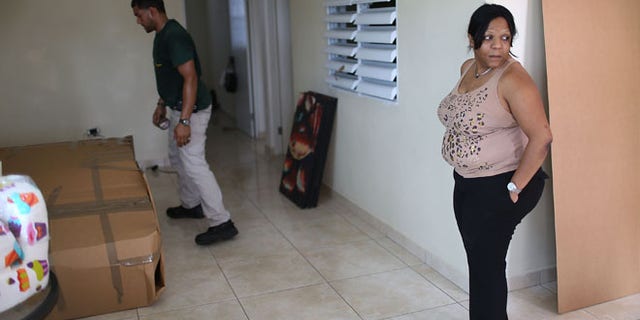 As Puerto Rico continues to dig itself deeper into a seemingly hopeless financial crisis, many of the island's residents are packing their bags and fleeing their homes for the relative safety of the continental United States.
This influx of Puerto Ricans – who as U.S. citizens can easily move to any state – has been particularly pronounced in central Florida, which now is home to more than 380,000 islanders with many centered around the city of Orlando. The boom of Puerto Ricans in the region, however, has some city officials and businesspeople worried about housing and job shortages, higher rents and lower wages. Officials are also dealing with social services required to help the new arrivals – some of them who left with few resources and fewer plans – set up a life in the U.S.
"I really admire people that are brave enough to make a bold move," Nancy Sharifi, spokeswoman for Florida's Orange County Department of Housing and Community Development told the Wall Street Journal, adding that a constrained housing and job market in the region is making life tougher for everybody. "It's not doomsday, but it's not paradise either."
States like New York, New Jersey and Illinois are the traditional hotbeds for Puerto Rican migration to the mainland, but central Florida is seeing around 1,000 families a month move there from the island and more are expected now that the island's Gov. Alejandro García Padilla announced that it can't pay its $72 billion in debt. Adding insult to injury, the island also bumped its sales tax from 7 percent to 11.5 percent.
"Unlike Puerto Rico right now, we are nowhere near being in debt," Rick Singh, Orange County Property Appraiser (OCPA) told Fox News Latino. "We're a robust economy with a growing job market."
The growing job market is probably the biggest draw to Central Florida for many Puerto Ricans, as Orlando alone saw 3.7 percent job growth in the first three quarters of 2014, or about double the national average, and experts consider Orlando a leader in Florida's economic expansion in terms of percentage of total jobs being added.
Puerto Rico, on the other hand, has an unemployment rate of 12.4 percent, more than twice the national average, while Orlando is expected to have an unemployment rate of 5 percent by the end of 2015.
"There is a job for everyone and a professional opportunity for everyone," Luis Martínez, the director of multicultural affairs for Orlando, told FNL. "There are many more jobs now than there was five years ago."
But some local officials in Orange County say that they are struggling to deal with the large number of new arrivals – especially as housing prices in the region continue to rise.
"Our county is not prepared to have a massive migration of people that are going to be needing affordable housing," Sharifi told The Associated Press.
A recent study by the National Association of Realtors found that from 2009 to 2014, rents in the Orlando area rose 12.41 percent, while income levels went up only 9.48 percent in the same time. While the rent increase is not as dramatic as New York's 50.7 percent or Seattle's 32.38 percent, it is still dramatic enough for Puerto Rican who must now pay $1,000 a month for a two-bedroom apartment in Orlando when they were paying about half that, or less, in Puerto Rico. In San Juan, the capitol, rents go for about $600 a month.
"Be prepared to work two-and-a-half jobs to be able to afford a two-bedroom apartment," Sharifi said. "You need to know the facts before you unload your suitcases and end up in your friend's or cousin's house."
Another issue facing the new arrivals and long-term residents alike is access to a number of social services. Experts argue that many new arrivals from the island, whether they move to Florida or to The Bronx, have unrealistic expectations of life in the U.S.
While Puerto Ricans, as U.S. citizens, qualify for federal assistance, welfare programs are sometimes severely limited – the waiting list in Orange County, Florida, for example, is 14,000 people long. To stem some of these issues, local communities are offering workshops on everything from workplace etiquette to the cost of living.
But many say the large number of islanders arriving in the U.S. is straining local economies that are unprepared for the sudden influx.
"People are looking to get services they cannot get on the island because the island can no longer afford them," Ruben Diaz Jr., the Bronx borough president, told the Wall Street Journal. "That's an added burden on our local economies."