Somali Pirates Approach Twice-Attacked Maersk Alabama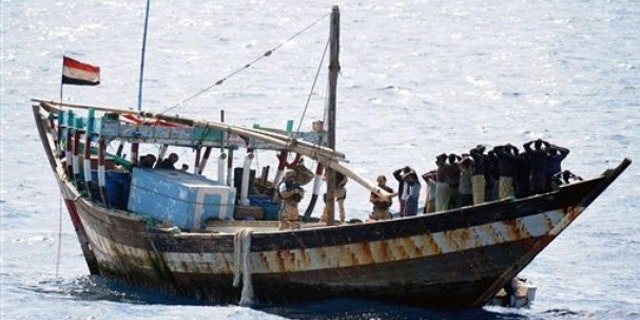 NAIROBI, Kenya – The EU Naval Force says a suspected pirate skiff approached the American ship Maersk Alabama but turned back after a security team onboard fired warning shots.
Wing Cmdr. Paddy O'Kennedy said Wednesday that the Maersk Alabama was approached by a skiff about 200 miles (320 kilometers) north of Madagascar. No shots were fired by the suspected pirates.
Tuesday's incident was classified as a suspicious approach rather than an attack. The Maersk Alabama has been attacked twice in the past.
In 2009, pirates boarded the ship and took the American captain hostage on a lifeboat for five days before three pirates were shot dead by Navy SEALs.
Guards aboard the Maersk Alabama repelled another pirate attack in November 2009.