Sinn Fein official, IRA veteran arrested over 1972 abduction, killing of Belfast widow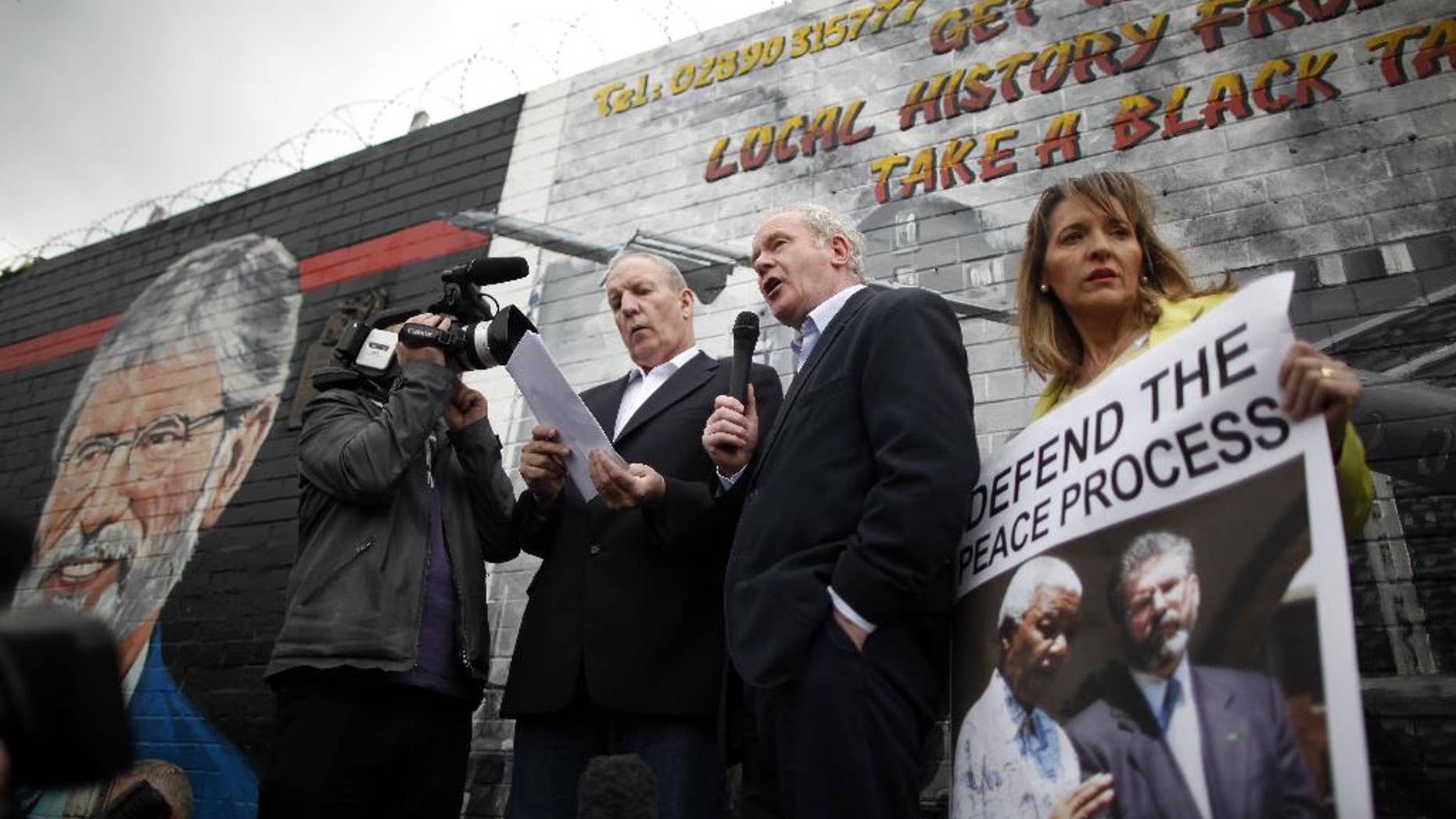 BELFAST, Northern Ireland – A prominent Irish Republican Army veteran has been arrested on suspicion of involvement in the IRA's 1972 abduction, killing and secret burial of a widowed mother of 10, one of the outlawed group's most notorious slayings.
The Irish nationalist Sinn Fein party says its Northern Ireland chairman, Bobby Storey, was arrested Wednesday. Police say he is being interrogated about the killing of 38-year-old Jean McConville, whose remains were found near an Irish beach in 2003.
Storey is one of Belfast's most high-profile IRA veterans. The physically imposing 58-year-old spent two decades in prison on a wide range of charges and convictions. He reputedly reached the rank of IRA intelligence chief.
Six months ago, Sinn Fein leader Gerry Adams was arrested for alleged involvement in McConville's killing but released without charge.