'Sin and Shame': Catholic Church Offers Easter Apologies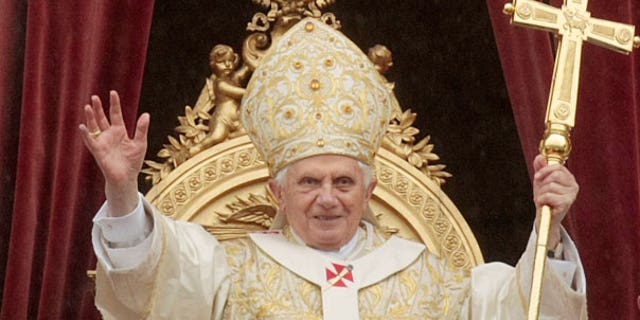 Easter became a festival of apology across the Christian world Sunday as church leaders issued mea culpas for grievous sins committed against children and God, The London Times reported.
The pope was one of the few who failed to refer at all to the crisis that is tarnishing the image of the Church worldwide -- and that has even embroiled the leader of the Anglican Communion, Dr. Rowan Williams, Archbishop of Canterbury.
In Ireland, Cardinal Sean Brady, the head of the Roman Catholic Church, acknowledged his own role in putting the reputation of the Church before justice for abused children, apologizing "with all my heart" but stopped short of the resignation that many believe is inevitable.
Vincent Nichols, Archbishop of Westminster and leader of the Catholic Church in England and Wales, admitted that "serious sins" had been committed within the Catholic community. Preaching at Westminster Cathedral, he said: "Talk of sin is not always popular -- unless we are talking about other people's sins. In recent weeks the serious sins committed within the Catholic community have been much talked about.
"For our part, we have been reflecting on them deeply, acknowledging our guilt and our need for forgiveness.
"This is the journey of Holy Week. Indeed, to appreciate the message of this great Christian feast we have to begin with our own sin and shame."
The sermons reflected one of the most dramatic Easters in living memory for Church leaders and the congregations, more used to listening to age-old and often anodyne messages from the pulpit about the crucifixion and resurrection of Christ.
At Canterbury Cathedral, Williams issued his own apology to the Catholic Church in Ireland for saying that it had lost "all credibility."
A statement released by the Archdiocese of Dublin last night said: "The Archbishop of Canterbury, Dr. Rowan Williams, this afternoon telephoned Archbishop Diarmuid Martin to express his deep sorrow and regret for difficulties which may have been created by remarks in a BBC interview concerning the credibility of the Catholic Church in Ireland.
"Archbishop Williams affirmed that nothing could have been farther from his intention than to offend or criticize the Irish Church." Archbishop Martin, the second most senior Catholic in Ireland, responded to a rare breach of ecumenical protocol by Williams in an interview with BBC Radio 4.