Sheriff Joe Arpaio Not Welcome At National Hispanic Women's Conference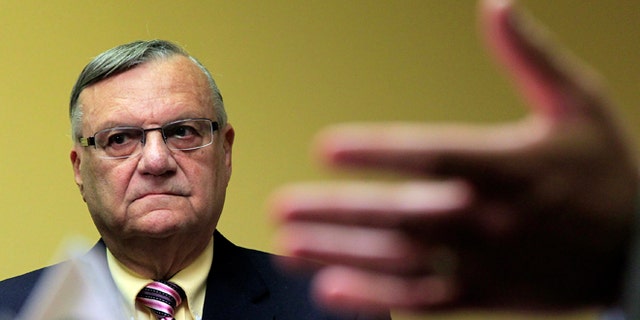 Phoenix – Stay away!
That's the message organizers with the National Hispanic Women's Conference told Maricopa County Sheriff Joe Arpaio: that he is not wanted when the Phoenix Convention Center hosts the event this week. The conference, which is expected to attract hundreds from across the country, begins Thursday.
The group also denied a booth to the Maricopa County Sheriff's Office (MCSO) to recruit new employees and returned an $800 entry fee.
In a statement, the group said its decision was based on a recent court ruling that for years MCSO engaged in racial profiling against Latinos.
"The conference is about leading and inspiring Latina professionals," said Leticia de la Vara, a spokeswoman for the event. "Arpaio does not fit that mold, so it was a pretty easy decision on why we would go forward with that."
De la Vara added that if Arpaio is trying to mend fences with the Hispanic community, their convention isn't the place to do it.
"He has built quite a big wall between us and his office because of the raids and the path he's taken to approach how he's going to work with the Hispanic community," de la Vara stated.
Arpaio said it was not fair for the group to take out its dislike of him on his employees. He said 24 percent of his office is Latino.
"I have been reaching out more or less to the Hispanic community and I am a little discouraged that this lady turned me down, sent the check back, because she thinks I am too high profile when you are dealing with the Hispanic community," Arpaio told KSAZ-TV.
Known for jailing inmates in tents and making prisoners wear pink underwear, Arpaio started doing immigration enforcement in 2006 amid Arizona voters' frustration with the state's role as the nation's busiest illegal entryway.
U.S. District Judge Murray Snow ruled earlier this year that Arpaio's office systematically singled out Latinos in its immigration patrols and that deputies unreasonably prolonged the detentions of people who were pulled over.
Based on reporting by The Associated Press.
Follow us on twitter.com/foxnewslatino
Like us at facebook.com/foxnewslatino