Second suspect in London subway attack arrested; terror threat level downgraded to 'severe'
A second suspect was arrested on Saturday in connection with the subway attack at London's Parsons Green station that left 30 people injured, officials announced on Sunday as the city's terror threat level is downgraded to "severe."
A 21-year-old man was arrested late Saturday night in Hounslow in west London under the Terrorism Act, authorities said. Another 18-year-old man was arrested earlier in the day at the port of Dover, where ferries leave for France, and is also being held under the Terrorism Act. The suspects' names have not been released and no charges have been filed.
The arrests indicate police and security services believe Friday's attack involved several people.
"We are still pursing numerous lines of inquiry and at a great pace," counter-terrorism coordinator Neil Basu of the London police said late Saturday.
Officials announced on Sunday the terror threat level was downgraded from "critical" to "severe," meaning an attack is highly likely, Sky News reported. The terror threat was raised to "critical" – meaning an attack is imminent – on Friday after an improvised explosive device partially detonated on the train in southwest London during Friday morning rush hour when commuters – including children heading to school – were just starting out their day.
"Severe still means that an attack is highly likely, so I would urge everybody to be vigilant but not alarmed," Home Secretary Amber Rudd said.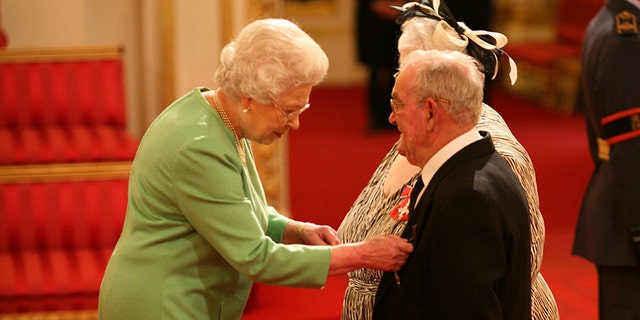 British Prime Minister Teresa May initially said raising the threat level to its highest point was a "proportionate and sensible step." Police called on the public to be vigilant.
Little details are known about the suspects and whether they are suspected of planting or building the bomb. The 18-year-old, whom authorities tracked using facial recognition technology, was believed to be a foster child taken in by Ronald Jones, 88, and his wife, Penelope, 71, who were honored by Queen Elizabeth for taking care of 268 foster children, the Times of London reported.
Police searched the couple's home on Saturday as they reportedly stayed with friends. Neighbors around the house was evacuated as a precaution on Saturday. Mojgan Jamali, who lives near the house being searched, said police gave her "one minute" to pack.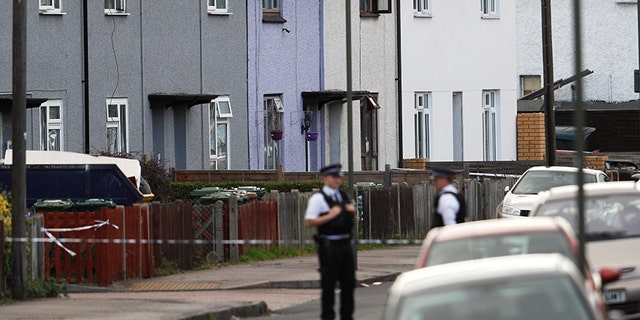 "I was in my house with my children and there was a knock at the door from the police. They told me to leave. They said, 'You have one minute to get out of the house and get away,'" she said. "I just got out. I got my three children and we left the house and the street."
A friend, Alison Griffiths, said the Jones are "great pillars of the community" who have taken in several hundred children in the last 40 years.
Police did not reveal details about the search, but the precautions suggested concern that there might be explosives or violent extremists on the property. Residents were able to return to their homes on Sunday, but Jones' house remained cordoned off.
The number of people injured rose to 30 people on Sunday. Nineteen people were taken to the hospital from the subway station and 11 others came in for treatment on their own. Most of the people injured suffered from burns, though analysts said the injuries would have been far worse had the entire device exploded. None of the injuries were believed to be life-threatening.
Rudd said it was "much too early" to tell if the authorities knew of the suspect in the London subway bombing, but said authorities were making rapid progress in the investigation.
Hundreds of officers were examining surveillance footage and conducting other investigations as the nation elevated its terrorism alert system to the highest level, the BBC reported. Authorities said the suspect carried a white bucket containing an explosive onto the rush-hour train. When it exploded, numerous train riders suffered burns, and others were injured as they rushed away from the area of the blast.
The Islamic State group claimed responsibility for the attack, which it said was carried out by an affiliated unit.
Meanwhile, President Trump took heat from British authorities for a tweet he posted in the wake of the attack that seemed to criticize Britain's security forces.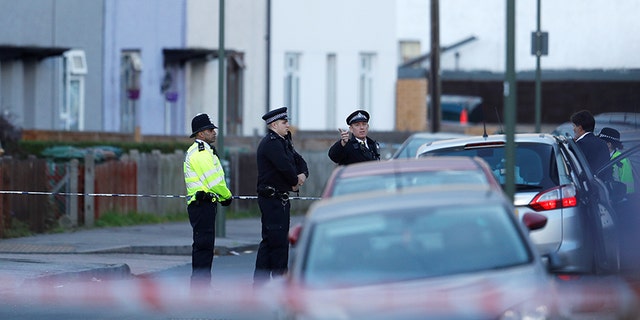 "Another attack in London by a loser terrorist. These are sick and demented people who were in the sights of Scotland Yard. Must be proactive!" the president tweeted.
Reuters reported that May responded: "I never think it's helpful for anybody to speculate on what is an ongoing investigation."
The station was reopened Saturday, officials said, restoring some normalcy to London's transport network after a day of disruption. There was no sign of panic among Londoners and the weekend life of the city continued undeterred by the raised threat level.
Britain has endured four other attacks this year, which have killed a total of 36 people. The other attacks in London — near Parliament, on London Bridge and near a mosque in Finsbury Park in north London — used vehicles and knives to kill and wound.
The Associated Press contributed to this report.