Schumacher family reportedly told 'only a miracle' can save driver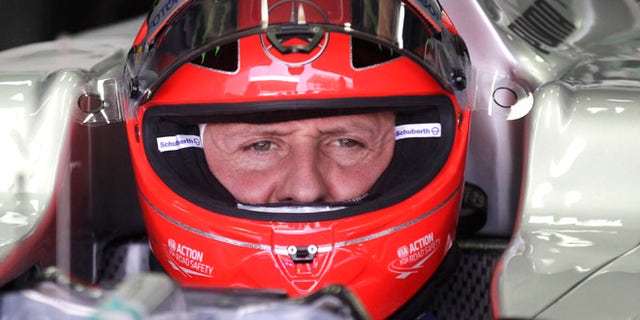 The family of legendary Formula 1 driver Michael Schumacher has reportedly been told that "only a miracle" can save him.
Britain's Daily Telegraph reported Saturday say that the seven-time world champion's wife and brother have been consulting brain specialists and been told that his chances of recovery are minimal.
Schumacher has been in an artificially induced coma at a French hospital for over two months after suffering serious brain injuries in a fall while skiing at an Alpine resort in late December. The driver's management team has maintained that doctors have reduced the drug levels in an attempt to bring Schumacher into a 'wake-up' phase.
However, the Telegraph reported that Schumacher's family is now concerned that doctors will assume that Schumacher will be in a vegetative state for the rest of his life. Two weeks ago, a German magazine reported that doctors had been forced to put Schumacher back into a coma as a result of complications from the 'wake-up' process. That report was strenuously denied by Schumacher spokeswoman Sabine Kehm.
"[Schumacher] is in a bad way, but until the family issues a formal statement, we cannot publish anything," a German journalist told the Telegraph Saturday. Another source said, "Doctors have given it to them straight. Miracles sometimes happen, but there is little hope that he will come out of this."