Saudi oil minister says production cuts may need to continue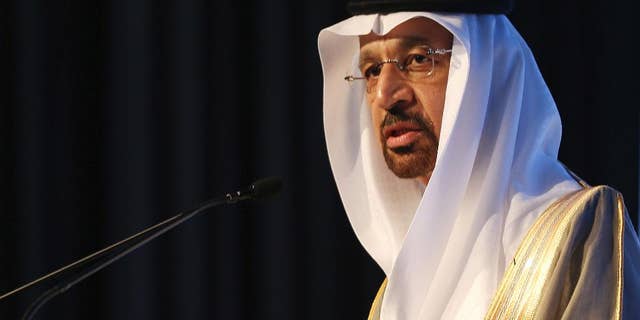 NEWYou can now listen to Fox News articles!
ABU DHABI, United Arab Emirates – Saudi Arabia's oil minister is suggesting that production cuts agreed to by OPEC and non-OPEC members may need to continue.
Khalid al-Falih's comments on Thursday carry significant weight as Saudi Arabia remains a powerhouse among oil producers.
OPEC agreed in late November to cut its production by 1.2 million barrels a day for six months, the first reduction agreed to by the cartel since 2008. Nearly a dozen other countries pledged in December to cut an additional 558,000 barrels a day.
Crude oil sold for over $100 a barrel in the summer of 2014, before bottoming out below $30 a barrel in January 2016. Crude now trades over $50 a barrel.
Al-Falih made the remarks at an oil conference in Abu Dhabi, the capital of the United Arab Emirates.