Saudi diplomat approved in Lebanon, ending diplomatic tussle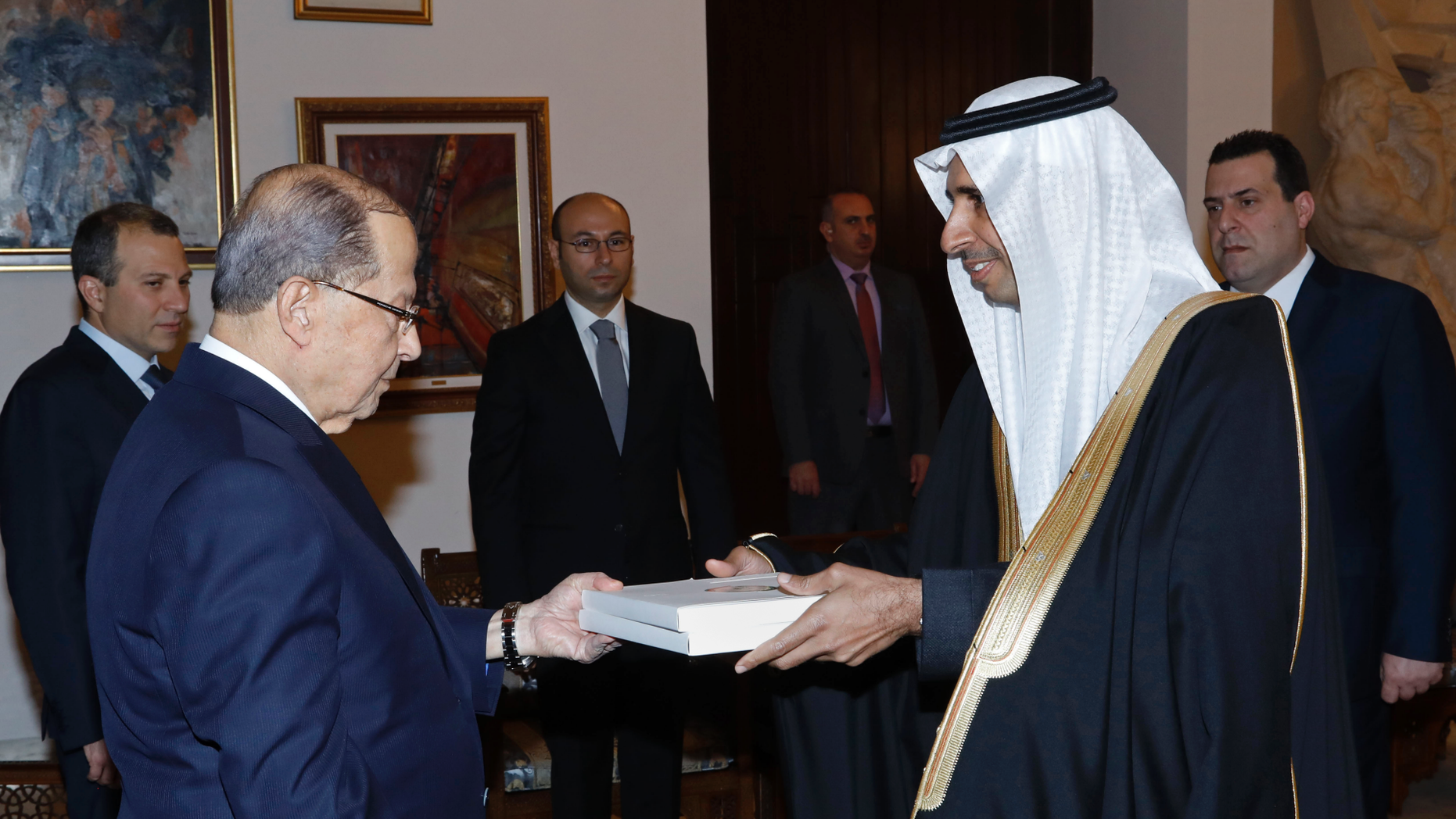 BEIRUT – Saudi Arabia's ambassador to Lebanon has assumed office after presenting his credentials to the president, ending a diplomatic tussle between the two countries.
Ambassador Walid al-Yaacoubi and his Lebanese counterpart in Saudi Arabia were caught in an apparent dispute over representation, with each country delaying accreditation of the other's diplomat, though both were named months ago.
The delay highlighted lingering tensions between Saudi Arabia and Lebanon following the bizarre, now-reversed resignation of Prime Minister Saad Hariri from Riyadh. The resignation at the time was widely perceived as Saudi-orchestrated.
Al-Yaacoubi presented his credentials to President Michel Aoun Wednesday, after Lebanese Ambassador Fawzi Kabbara, a member of Hariri's political party, was approved in Riyadh. He had been named to the post in July but remained unaccredited in Saudi Arabia.