High-tech 'Robot Boris' at Russia technology forum actually a man inside suit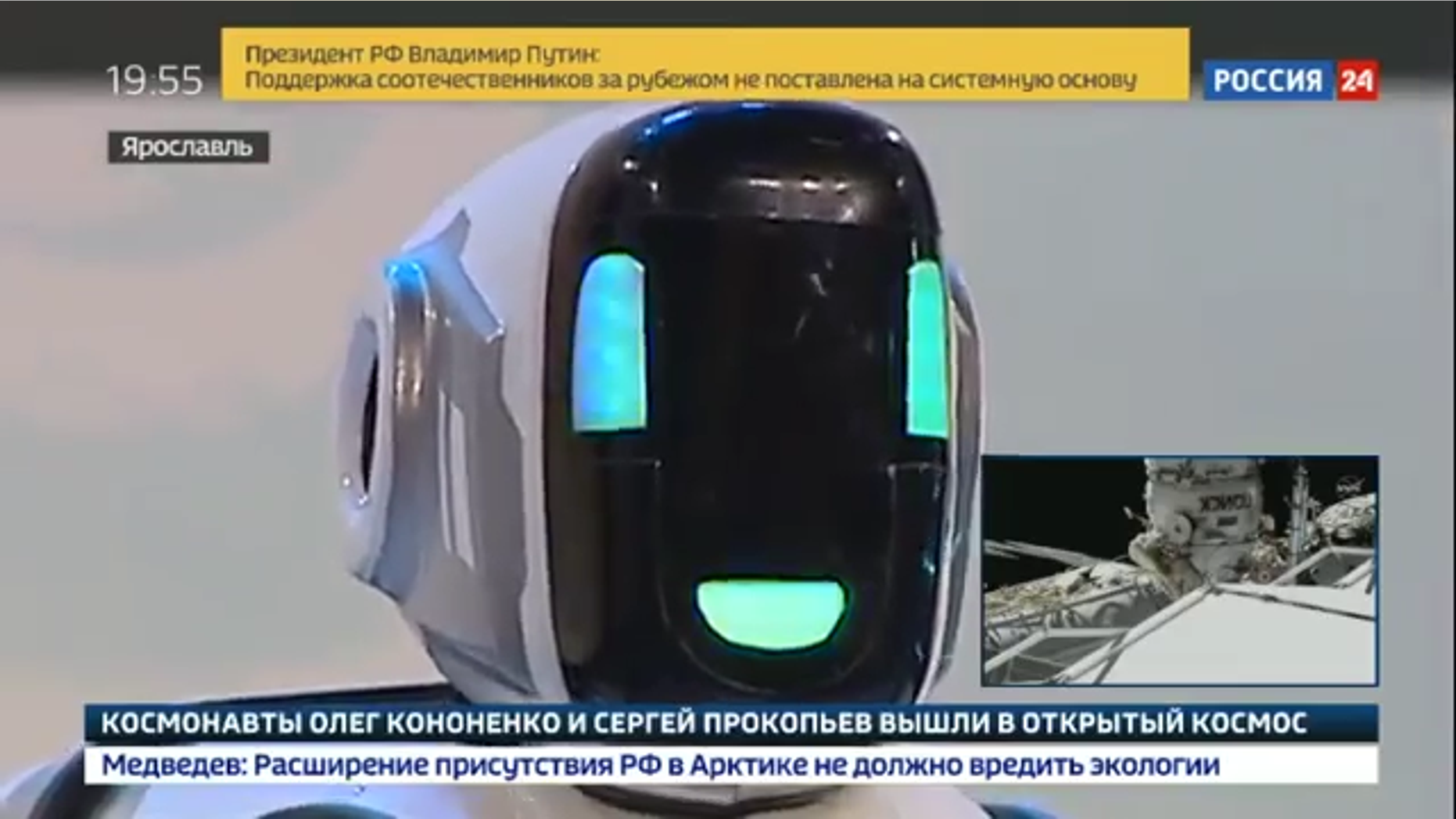 Russian state television praised a "hi-tech robot" at a technology forum that was actually a man inside a robot suit.
Russia-24, a state-owned television channel, applauded a man in a suit believing he was a real robot, saying that "Robot Boris has already learned to dance and he's not that bad," the Guardian reported.
One anchor said the view of the robot could inspire Russian youth in their career decisions.
"It's entirely possible one of these [students] could dedicate himself to robotics," the anchor said. "Especially as at the forum they have the opportunity to look at the most modern robots."
The state media report showed the robot saying "I know mathematics well but I also want to learn to draw," before he went on to dance.
But many immediately noticed that the so-called robot was missing important components for a robot to work, and made too many "unnecessary movements" while dancing.
Photos that emerged later showed the neckline of a person in a suit, revealing that the "robot" turned out to be a $3,800 "Alyosha the Robot" costume made by a company called Show Robots, according to the newspaper.
The robot suit is reportedly equipped with a microphone and tablet display, giving the "near total illusion that before you stands a real robot".
Non-state Russian media jumped on the issue, with MBKh Media, media organization founded by Mikhail Khodorkovsky, a prominent critic of Russian President Vladimir Putin, publishing an image of an actor in a suit ahead of the technology event.
The organizers of a youth forum dedicated to robotic, the Proyektoria technology forum, said they didn't try to claim the robot costume was a real robot.
Later, Russia-24 reportedly disappeared from the channel's YouTube channel, but it was brought back live Wednesday.