Russia's 'carrier killer' ship enters Mediterranean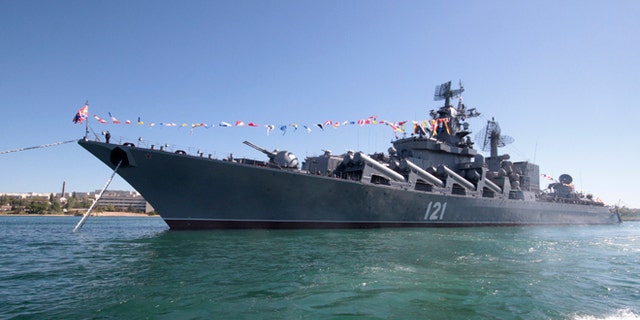 Russia's Moskva missile cruiser -- called a "carrier-killer" by NATO -- passed through the Straits of Gibraltar this week and is headed toward the Mediterranean to command the Russian naval force, RT.com reported.
The move comes as U.S. Secretary of State John Kerry began a critical set of meetings with Russian Foreign Minister Sergey Lavrov to assess whether Russia can present a credible plan for bringing Syrian chemical weapons under international monitoring and control.
The destroyer is reportedly expected to reach its destination by Sept. 15 or Sept. 16.
A military source told Interfax news agency that the crew is ready to perform combat missions.
Sources also said that the deployment is one of several aimed at "complex monitoring" of the situation in Syria.
According to RT.com, Russian defense officials previously cautioned against making a connection between the relocation of its warships and the Syrian crisis, saying the move does not depend on the crisis and "will continue after it."