Russian opposition leader Navalny faces 3rd probe in 5 months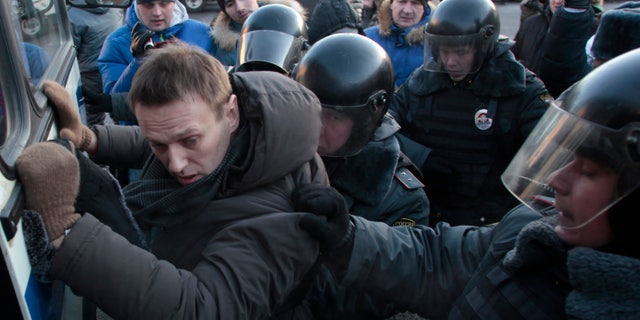 MOSCOW – A prominent Russian opposition leader faces his third investigation in five months as authorities intensify pressure on the opposition.
The Investigative Committee said in a statement on Monday that they launched a new probe against Alexei Navalny, who was already charged with theft and with fraud and money laundering in two separate cases.
Investigators said Monday they also suspect Navalny of defrauding a now defunct liberal party of 100 million rubles ($3.2 million) in 2007.
Navalny, a charismatic 36-year-old lawyer, made his name exposing corruption in state-controlled companies. Last winter, he spearheaded a series of street rallies in Moscow that drew up to 100,000 people before March's vote that handed Putin a third presidential term.