Russian foreign minister: Ukraine can't function as unified state, should be federation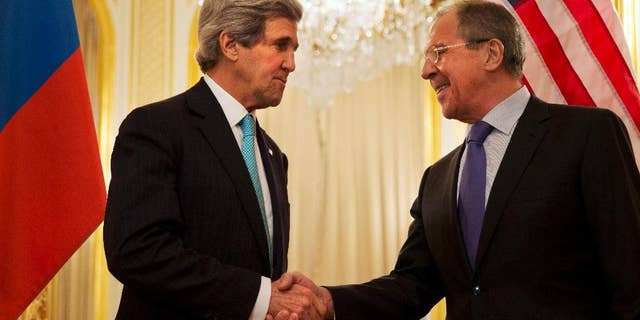 PARIS – Russia's foreign minister says Ukraine can't function as a "unified state" and should be a loose federation of regions that choose their own economic model, language and religion.
Sergei Lavrov said he and U.S. Secretary of State John Kerry discussed the possibility of a federated Ukrainian state at "very, very constructive" late-night talks Sunday in Paris.
The talks are part of broader diplomatic efforts to defuse the crisis in Ukraine after protests drove out a pro-Russian president and Russia annexed the Crimean peninsula in response.
He said he and Kerry agreed to work with the Ukrainian government to improve rights for Russian-speaking Ukrainians and disarming "irregular forces and provocateurs."