Russia Sends Paratroopers to Air Base in Kyrgyzstan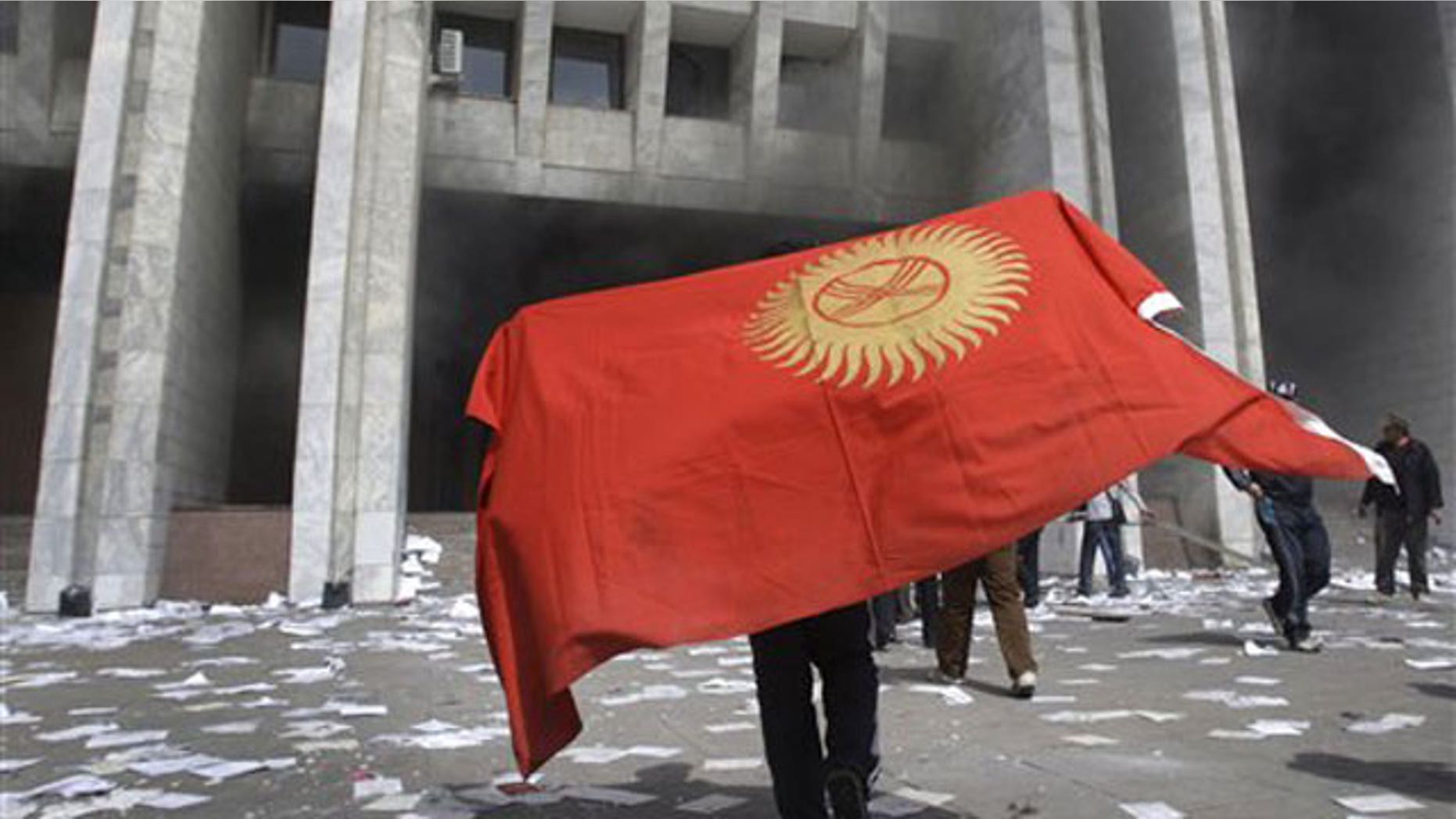 Russia is sending paratroopers to its Kant military base in the Central Asian nation of Kyrgyzstan as the Kremlin gave its support for the self-declared provisional government, Russian news service Ria Novosti reported Thursday.
The approximately 150 paratroopers' goal is to protect the families of Russian military staff in Kyrgyzstan, Ria Novosti quoted General Staff chief Nikolay Makarov, after protests in the capital of Bishkek left dozens dead and hundreds wounded.
"The president has decided to send two companies of paratroopers there and some 150 people have arrived in Kant," Makarov, who is with Russian President Dmitry Medvedev in Prague for the signing of a new arms deal with the U.S., was quoted.
The Russian airbase was put on high alert, according to Defense Ministry sources, while the U.S. said its Manas airbase in Kyrgyzstan is continuing to function.
Russia's Kant base, 12 miles east of Bishkek, has been operating since 2003 and has some 400 Russian military personnel.
Russia is supporting the new provisional Kyrgyz government, opposition protesters who took power in the capital and several other regions in the ex-Soviet republic, according to Ria Novosti. Prime Minister Vladimir Putin reportedly spoke to the new opposition premier, Roza Otunbayeva, who requested economic support from Russia.
"It is important to note that the conversation was held with Otunbayeva in her capacity as the head of a national confidence government," Putin's spokesman Dmitry Peskov told Ria Novosti.
Russia is ready to assist Kyrgyzstan with humanitarian aid.
Otunbayeva, the former foreign minister, said parliament was dissolved and she would head the interim government. She said the new government controlled four of the seven provinces and called on President Kurmanbek Bakiyev to resign. She said he had fled Bishkek to seek support in the central Jalal-Abad region.
Thousands of protesters have clashed with security forces throughout the country in the last two days, driving out local governments and seizing government headquarters.
Otunbayeva told a press conference the provisional government will work for six months to stabilize the situation, prepare changes in the constitution and hold presidential elections.
Since coming to power in 2005 amid street protests known as the Tulip Revolution, Bakiyev had ensured a measure of stability, but the opposition said he did so at the expense of democratic standards while enriching himself and his family.
He gave his relatives, including his son, top government and economic posts and faced the same accusations of corruption and cronyism that led to the ouster of his predecessor, Askar Akayev. Many protesters were also outraged at huge hikes in prices for electricity and gas heating that went into effect in January.