Rooney never close to joining Chelsea, says Gill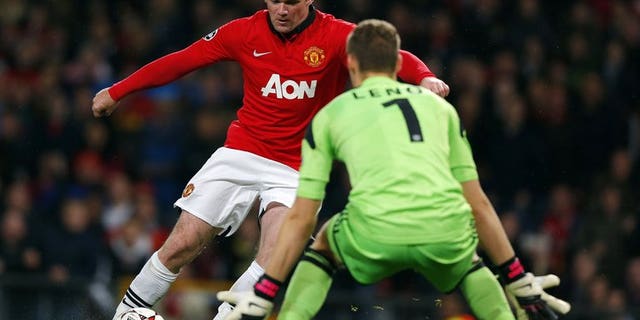 LONDON (AFP) – Wayne Rooney was never close to joining Chelsea in the summer because Manchester United would not have sold him, former chief executive David Gill said Sunday.
The close season was dominated by a complicated transfer saga in which Chelsea pushed hard to take Rooney to Stamford Bridge after the player appeared to suggest he wanted to leave, but United would not budge.
And according to Gill, still a United director, there was never any chance of the 27-year-old England forward leaving.
"We are not in the business of strengthening our key competitors in England," Gill told BBC Radio Five Live's Sportsweek programme.
"You have to see our response when Gabriel Heinze wanted to join Liverpool (in 2007).
"We went to a Premier League arbitration panel to show that we didn't commit to him moving within England for a certain sum of money.
"We wanted to keep (Rooney) in any event and not sell him overseas.
"You don't win football matches with money in the bank.
"You want players on the pitch. Wayne Rooney has been, and will continue to be I am sure, a great player for Manchester United."
The whole saga was never punctuated by any direct quotes from Rooney and even since the transfer window closed, the former Everton front-man has refused to comment on the issue, saying only that he is concentrating on his football.
Yet he is believed to still be keen on leaving and working with Jose Mourinho, now returned to west London.
Rooney could buy himself out of his current contract at the end of the season, after which he will only have a year left of his estimated ??250,000 ($400,400, 296,000 euros) a week deal.
Despite his apparent dissatisfaction at the club, it has not shown in Rooney's performances as he passed 200 goals for the club with a brace against Bayer Leverkusen in the Champions League in midweek.