Rolling back 1 hour, Egypt changes clocks for the 4th time in 5 months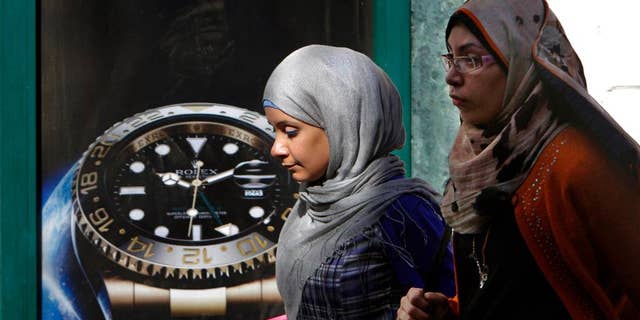 CAIRO – For the fourth time in less than five months the clocks have changed in Egypt.
The switch between summer and winter time was abandoned after the 2011 uprising toppled long-ruling autocrat Hosni Mubarak, but then was abruptly revived this past May, when clocks sprung forward in a move aimed at alleviating rolling power blackouts.
But just weeks later the clocks fell back again at the start of the Muslim holy month of Ramadan -- which this year fell at the hottest point of the summer -- to shorten the daily dawn-to-dusk fast.
The clocks returned to summer time when Ramadan ended in July, but now winter has come again, despite the fact that daytime temperatures still hover around 85 (30C).
As of midnight Thursday Egypt is two hours ahead of Greenwich Mean Time and six hours ahead of Eastern Standard Time.
The initial switch in May caused widespread disruptions, particularly at the airport, when local flight times were changed at the last minute.
There were no reports of major disruptions this time around. Egypt's Cabinet announced the move on Monday.
Egypt Air, the country's main airline, changed the local timing of several flights and advised passengers to arrive three hours early instead of the normal two in order to avoid any confusion, according to the state-run Al-Ahram daily.
Egypt's most popular soccer team Al Ahly postponed a practice to next Friday in order to insure players got enough sleep, according to local daily El-Masry El-Youm.