Reports: Man who hit pedestrians in Italy aimed to kill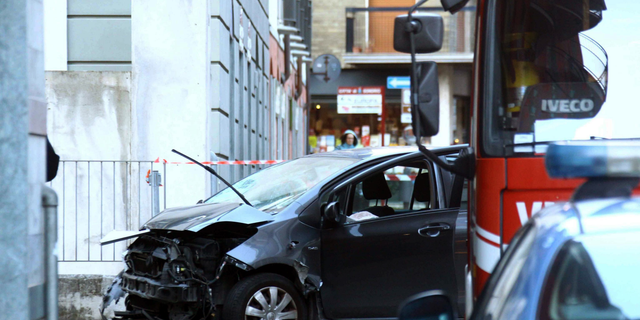 ROME – Italian media say an Italian man who drove his car last week into pedestrians near a Christmas market had been aiming to kill.
The ANSA news agency reported Monday that the man is being investigated on suspicion of wanting to carry out a massacre. His car on Saturday seriously injured a woman at an outdoor skating ring near the Sondrio, northern Italy, holiday market before crashing into a pillar.
Originally, the crash, which slightly injured two other strollers in the pedestrian-only square, was blamed on drunk driving.
Sondrio's chief prosecutor wasn't immediately available for comment. The reported accusation indicated there was no sign of terrorist aims.
ANSA said the suspect, 27, when he was arrested at the scene, said that he "should have killed more" people.