Reporters Investigating Pinochet Abuses Have Homes Robbed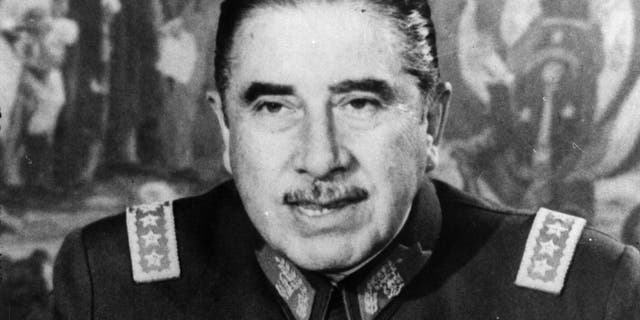 Santiago, Chile – There have been break-ins at the homes of three Chilean reporters investigating human rights violations during the dictatorship of Gen. Augusto Pinochet, a press group said.
The home of Mauricio Weibel, the Chile correspondent for Germany's biggest news agency, DPA, was broken into over the weekend and a computer with files of his investigations was stolen, the agency said Monday.
The group Reporters Without Borders reported break-ins at the homes of reporters Cristobal Peña, author of the book "The Executors," and independent journalist Javier Rebolledo, author of the book "Dance of the Crows."
"All of the reporters who are suffering this kind of intimidation are reporters who have investigated human rights violations or who have had to testify because of our investigations," Weibel said Tuesday outside an appeals court after asking for a preventive protection measure.
Weibel recently reported on previously classified documents about the role of military intelligence during the 1973-1990 Pinochet regime.
Pena was given the New Journalism award by Gabriel García Marquez's New Iberoamerican Journalism Foundation for his story "A Trip to the Depths of Pinochet's Library."
Reporters Without Borders said burglars took a hard drive from Rebolledo that contained information about probes of dictatorship-era crimes. Rebolledo's book deals with human rights violations by Pinochet's feared secret police.
Reporters Without Borders urged Chilean authorities to fully and rapidly investigate the cases and provide protection for the journalists and their families.
Weibel said the government had provided a police patrol at his home but he urged protection for other journalists.
DPA's editor-in-chief, Wolfgang Buechner, said Chile's government "has the duty to protect the freedom of the press and to prevent intimidation of journalists with all means at its disposal."
Presidential spokeswoman Cecilia Pérez denounced the crimes Tuesday and said the government stands by the correspondents and their families.
"There has been violence and delinquency against correspondents in our country," Pérez said. "They have made their reports in conversations with me and the interior minister, and security measures have been established so that they and their families can have the tranquility that nothing else will happen. Independently, we're waiting for the courts to act so these types of things happen less to journalists in the course of their job."
Last year, President Sebastián Piñera's government officially recognized 9,800 more victims of the dictatorship. That increased the total list of people killed, tortured or imprisoned for political reasons during Pinochet's regime to 40,018. The government estimates 3,095 of those were killed.
Based on reporting by the Associated Press.
Follow us on twitter.com/foxnewslatino
Like us at facebook.com/foxnewslatino