Report: Kurdish Militants Claim Car Bomb Attack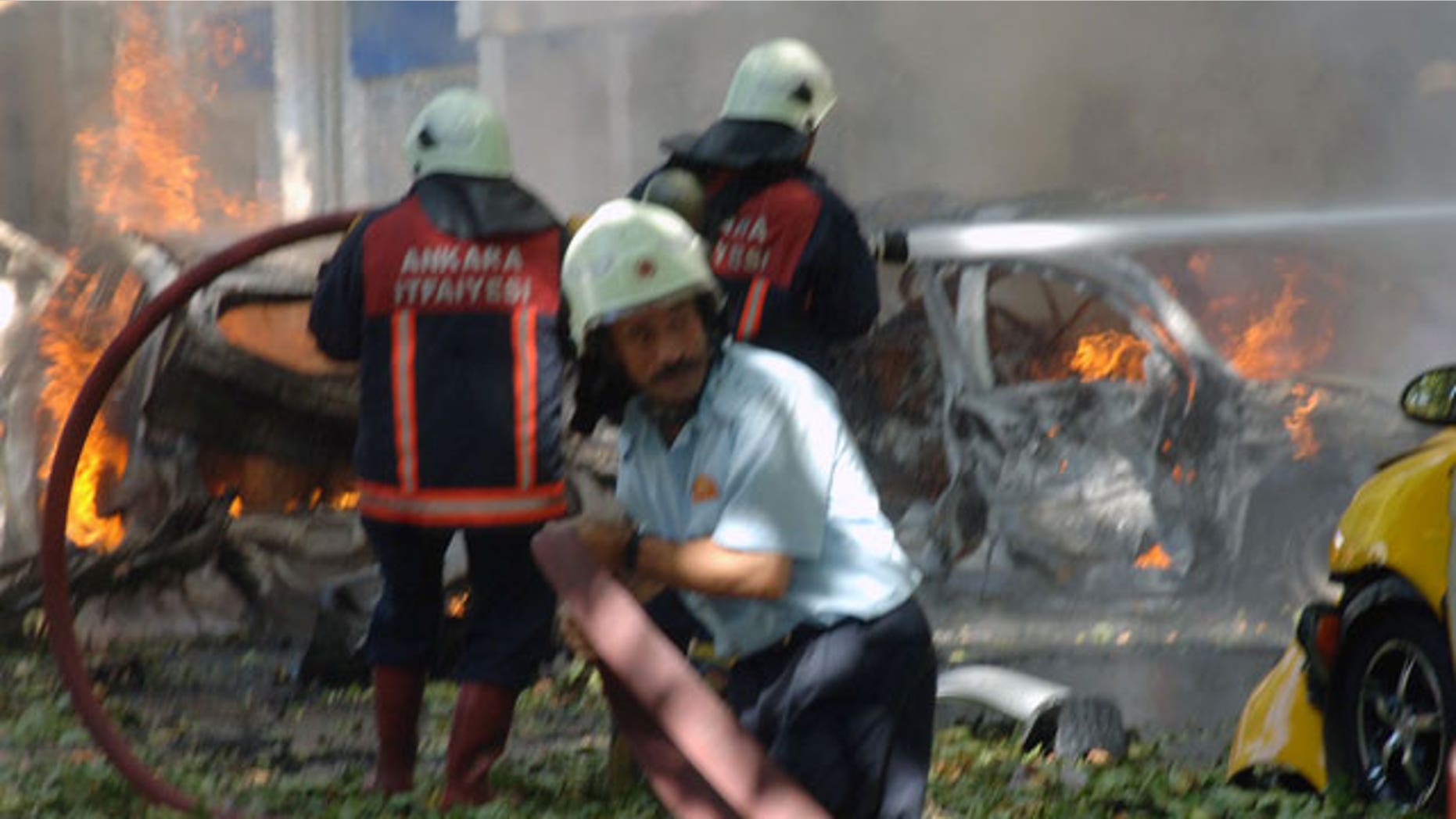 ANKARA, Turkey -- A Kurdish militant group on Thursday claimed responsibility for a car bomb attack near a school in the Turkish capital that killed three people and wounded 34, a pro-Kurdish news agency reported.
The Firat news agency said the Kurdistan Freedom Falcons, an offshoot of the autonomy-seeking Kurdistan Workers' Party, or PKK, claimed Tuesday's attack and threatened more bombings in Turkish cities, warning that the explosion in Ankara was "a start."
The Kurdistan Freedom Falcons also claimed responsibility for a small bomb attack in the Mediterranean resort town of Kemer that wounded 10 people, including four Swedes on Aug. 28, Firat said.
The group vowed more assaults in retaliation for what it called Prime Minister Recep Tayyip Erdogan's government's "war" against the rebels, according to Firat.
Turkish warplanes have carried out airstrikes on suspected PKK targets in northern Iraq -- where the guerrillas maintain bases -- following stepped up attacks by Kurdish rebels in recent months. Dozens of members of the security forces and at least seven civilians have died in rebel attacks since July.
The PKK itself has denied any role in the Ankara bombing. The main Kurdish rebel group has always distanced itself from violent attacks by the Kurdistan Freedom Falcons in Turkish cities. The militant Kurdish group was responsible for a series of bombings in Turkish resorts in the 1990s.
Earlier, suspected PKK rebels killed one policeman and wounded another one in an attack in the country's southeast, authorities said.
The rebels opened fired on the policemen as they chatted with shop owners in Diyarbakir, the largest city in the Kurdish-dominated southeast, said city's governor, Mustafa Toprak. Two civilians were also wounded in the shooting.
The attack came a day after Kurdish rebels killed one soldier and two pro-government village guards in an ambush in the eastern Van province, according to the governor's office in Van. That was hours after about 2,000 Turkish troops launched an operation against Kurdish rebels in the mountainous Tunceli province, further west, and Turkish jets reportedly bombed rebel bases in northern Iraq.
In an expanding crackdown on Kurdish rebel sympathizers, police on Thursday detained 30 people in the Aegean port city of Izmir, the state-run Anatolia news agency said. Police have rounded up more than 50 Kurdish suspects in the southeast earlier this week.