Reality star who is Putin's only presidential challenger insists she's no puppet
Socialite and Russian presidential candidate Ksenia Sobchak knows she won't win the election. But she still think her candidacy is a win-win situation.
"They think I am doing them a favor," she said during an interview with Fox News. "And I think they are doing me a favor!"
By letting her run, the establishment is letting an opposition figure, albeit a measured one, into the race. In turn, she is getting a national platform from which to fight for change.
The 36-year-old TV personality with a huge social media following hopes to prove there are millions of Russians who agree with her ideas about opening up the system.
She wants people to understand that their quality of life would be better if democracy existed and the playing field was truly open to all.
Sobchak told Fox News it is time for Russians to have a real choice other than Vladimir Putin who has been president since 2000, except for a one-term break as prime minister. Still, the common wisdom, experts say, was that he ran the show even during that "break."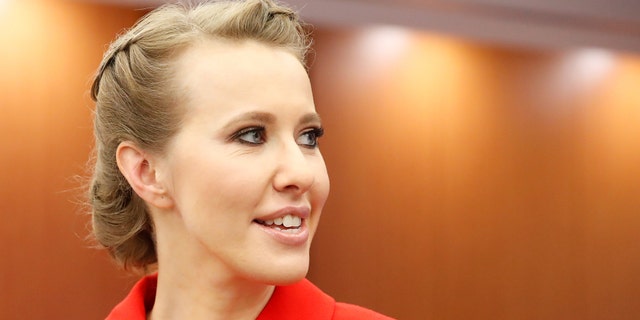 "It doesn't matter if we like the way he rules or if we don't. We are hostages of it," she said. "My idea is as soon as you have competition, you have different political parties. They have to compete with each other for voices of the people and that will make them rule better."
Sobchak says out on the stump that she has learned a lot about poverty in Russia and voters' frustration.
"These people are quite ready to understand there is a connection between unfair elections, between sanctions, between the Crimea problem and other things and the way they live," she said.
She believes politics is a compromise. Russia's main opposition leader and anti-corruption campaigner, Alexei Navalny, takes a harder stand. He so far is barred from running due to embezzlement charges many say are trumped up.
He has criticized Sobchak's candidacy as a Kremlin project and he is not the only one. Critics allege she was invited to join the race to lend it an air of legitimacy, a bit of light opposition noise.
She denies that and says if Navalny is somehow allowed to enter the race, she would step aside. Ultimately though, she said she seeks his support.
Her life has been eventful and colorful. She starred in Russia's version of "Big Brother" and has consistently been in the limelight in one form or another. She got involved in the protest movement in 2011 when she couldn't believe that Putin was going to extend his reign even further.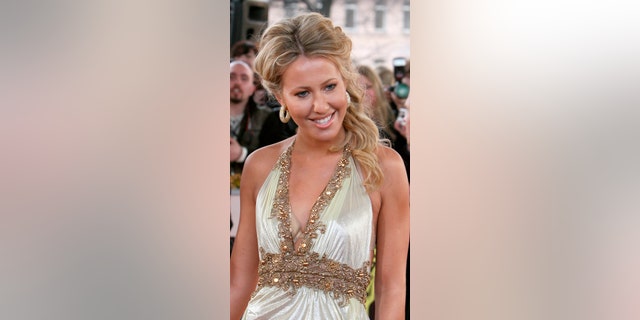 Sobchak hails from the elite. Her father was Putin's mentor, and for that she feels somewhat protected as she goes about her opposition work. But while she rails against the system, she is careful not to criticize the current president.
She says she is for evolution, not revolution, anyway.
Sobchak would, however, like to change the "vector" of international politics.
"We are part of Europe. We are the biggest European nation, so we should be an actor in all the main European processes. I think our country should be a member of the European Union and I think our country should be a member of NATO," she said. "We should embrace those changes to become a liberal independent democratic state."
Sobchak says this is only the beginning of this next phase of her life. She plans to build on the platform she establishes during this very particular race.