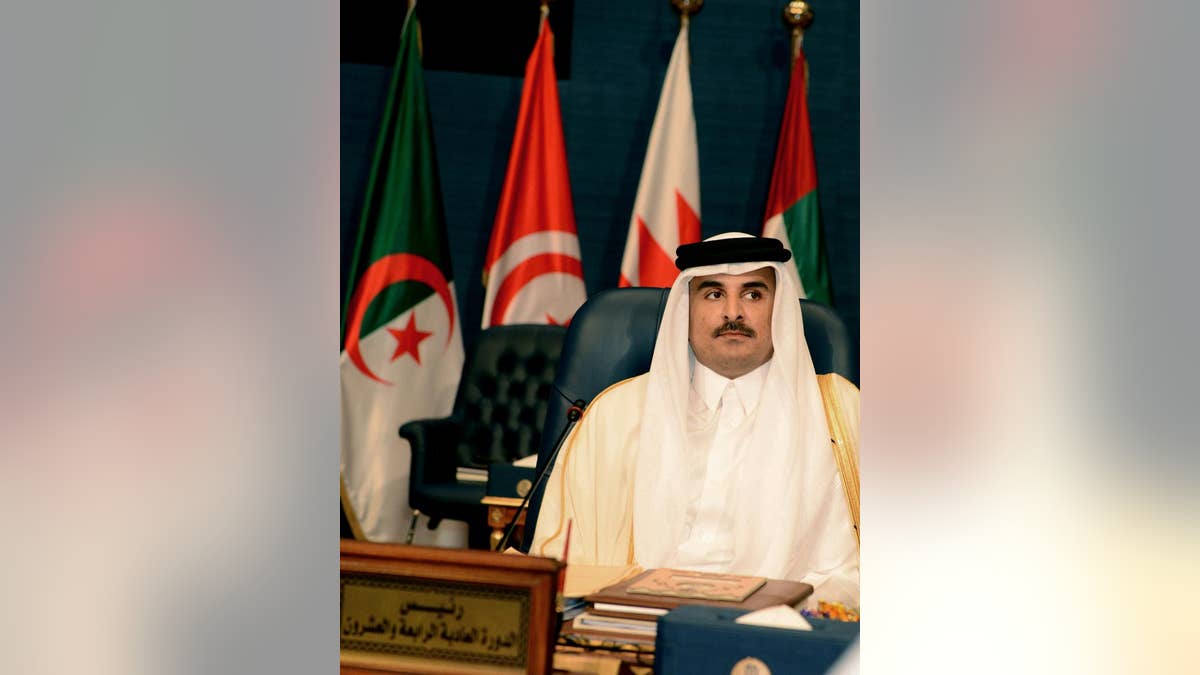 DOHA, Qatar – Qatar's ruling emir says U.S.-led coalition airstrikes are not enough to defeat "terrorism and extremism" in Iraq and Syria, and the world must also take action against factors fueling radicalism.
In comments to an advisory council in the Qatari capital of Doha on Tuesday, Sheikh Tamim bin Hamad Al Thani claimed that the key factors fueling extremism in the two Mideast countries are the policies of Syrian President Bashar Assad's government and "some militias in Iraq" — a reference to Iranian-backed Shiite militias.
Qatar plays a supporting role in the U.S.-led military coalition against the Islamic State group in Iraq and Syria by allowing coalition forces to use its vast al-Udeid air base.
There have been allegations that Qatar supports the Islamic State group but it has denied those charges.