Qaddafi's Son Reportedly Eyeing Surrender at The Hague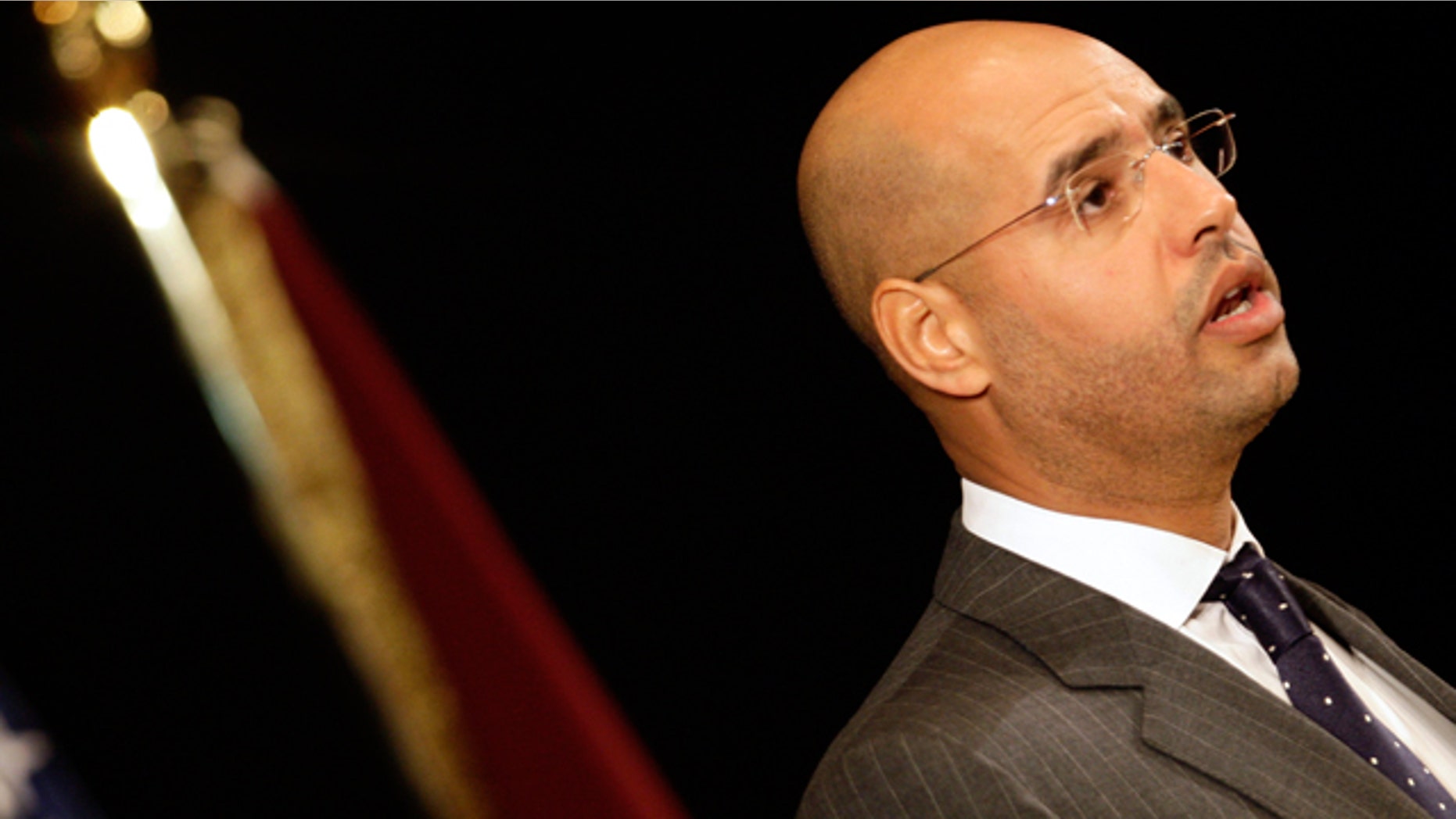 DUBAI – Muammar Qaddafi's fugitive son Saif al-Islam has reportedly requested an aircraft to take him to The Hague war crimes court so he can turn himself in, a source with Libya's National Transitional Council told Reuters on Thursday.
Saif al-Islam fled to Libya's southern desert shortly after his father was captured by Libyan fighters and died shortly afterward. The cause of Qaddafi's death is still being investigated.
Saif al-Islam, along with Qaddafi's ex-intelligence chief Abdulla al-Senussi, are facing charges of crimes against humanity for their response to Libya's uprising. There are warrants out for their arrest from the International Criminal Court. Both men have reportedly said they are prepared to surrender to justice, NTC officials have said.
Though reports of Saif al-Islam's whereabouts have been conflicting, a source tells Reuters that Saif has not left Libya and is being sheltered by a prominent figure among the nomadic Tuareg people, Reuters reports.
"Saif is concerned about his safety," an NTC source told Reuters. "He believes handing himself over is the best option for him."
Saif reportedly wants a third country to be involved in the deal to transport him to The Hague.
Abdulla al-Senussi is reportedly in Mali, an adviser to the president of Niger tells the Associated Press.
The adviser says Saif al-Islam will join al-Senussi in Mali soon, following the same route through the Niger desert.