Putin tests new sniper rifle, makes three long-distance 'kill shots', Kremlin claims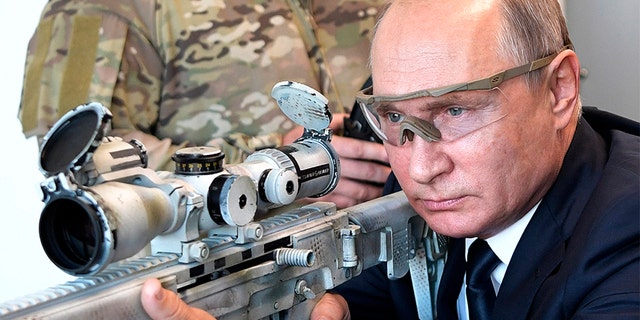 Vladimir Putin took time this week to flex his tough guy credentials as he proved himself a deadly killer with Russia's newest sniper rifle.
The Kremlin claimed the Russian strongman made three "kill shots" — hitting the head, liver and abdomen of a target at 1,968 feet.
Three of his five shots were accurate enough to kill with the Kalashnikov-designed Chukavin sniper's rifle known as the SVCh-308, it was claimed.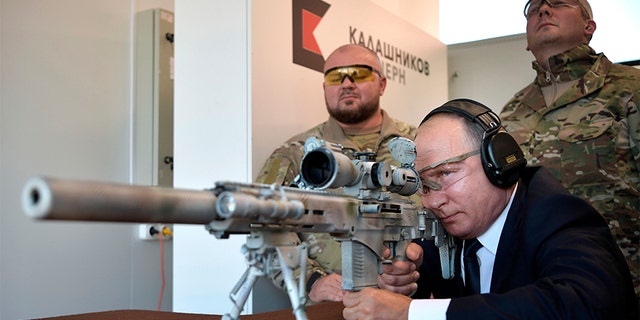 The other two missed the target.
The president showed himself the ultimate bureaucrat by shooting in his suit and tie while sitting at a desk at a Patriot Park firing range in Moscow region.
He showcased his sniper skills as he blasted Britain over the latest claims that he poisoned his enemies in Salisbury.
The sniper rifle is made by Kalashnikov Concern which was created with the merger in 2013 of two Soviet-era plants — Izhmash and Izhevsk Mechanical Plant.
In the summer Putin posed for a Bear-Grylls-style photo shoot in Siberian mountains.