Puerto Rico governor pushes sales tax increase to help generate revenue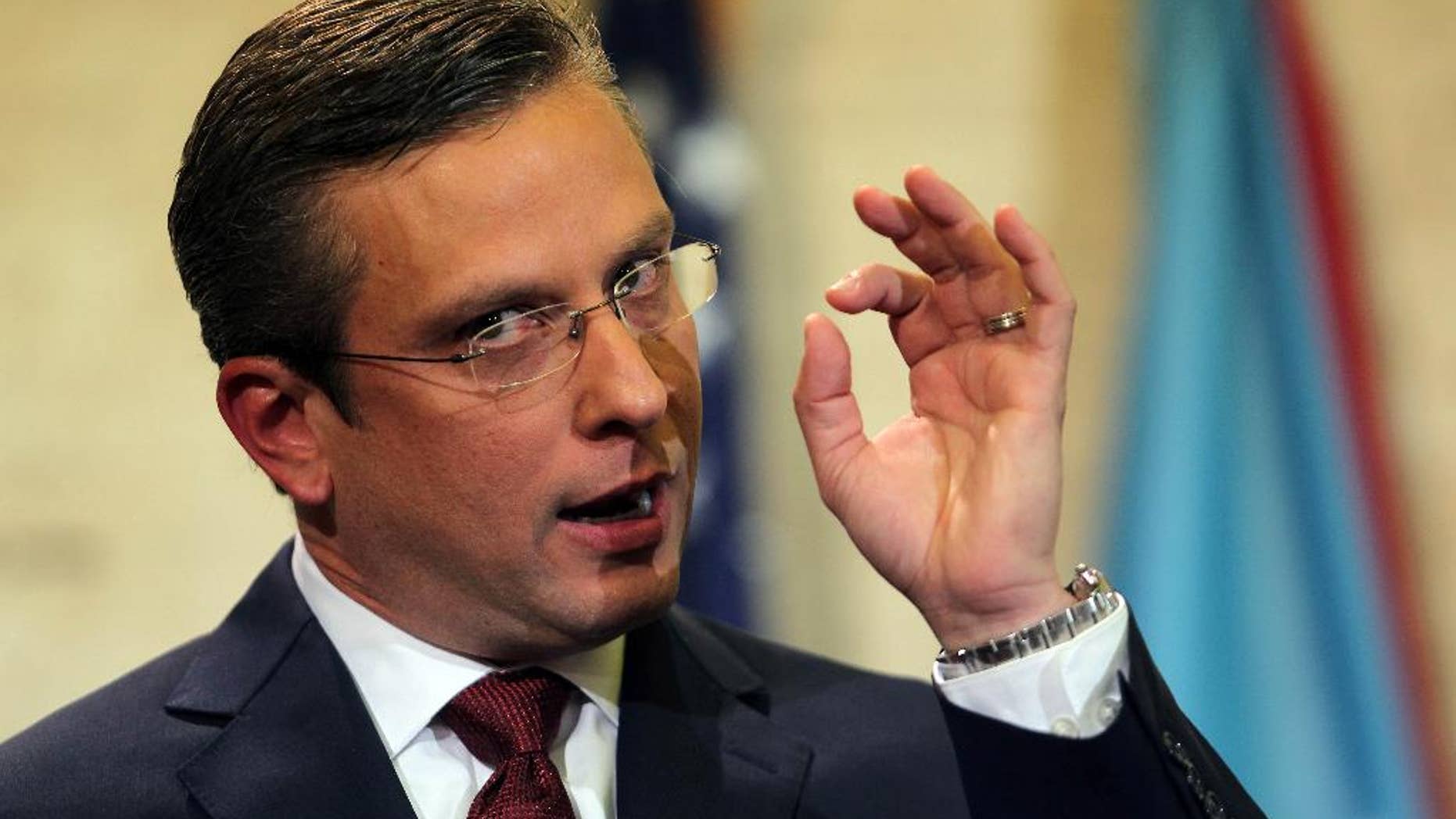 SAN JUAN, Puerto Rico – Puerto Rico's governor says he has agreed to a compromise deal on a tax hike for the deeply indebted U.S. territory after his initial plan for a value-added tax was shot down by the legislature.
Gov. Alejandro Garcia Padilla said late Thursday that a majority of members of his party had agreed to back a bill that would increase the sales and use tax from 7 percent to 11.5 percent as part of an effort to rescue a government in danger of running out of funds.
Garcia said the measure also would include a new 4 percent tax on professional services that have not been defined, although officials said health and education services would be exempt.
If approved, the new measure is expected to generate $1.2 billion.
Six members of his own party defied their leadership and joined the opposition recently in voting against a 14 percent value added tax. Garcia needs to win over at least four of those holdouts to pass the new bill.
Rep. Luis Vega Ramos was among the six, but he said Friday that he supports the new proposal. He added that legislators would soon debate other measures to help generate revenue.
"The governor does not rule out a value-added tax as a permanent measure, while we agreed to analyze whether implementing a (new) tax at ports is the right solution," Ramos said.
Puerto Rico currently charges a 6 percent tax at its ports.
Critics of the newest proposal include Rep. Jenniffer Gonzalez, spokeswoman for the main opposition party, who said it would weaken the economy. She also criticized the governor for not including measures to crack down on widespread tax evasion and improve collection of the sales and use tax.
Garcia said the proposed increase would help him present a balanced budget as the U.S. territory struggles with $72 billion in public debt amid an eight-year recession. His administration also plans up to $600 million in cuts for the upcoming fiscal year.
Puerto Rico's Government Development Bank has warned the government could run out of funds in upcoming months if legislators do not find new sources of revenue.
___
Danica Coto on Twitter: www.twitter.com/danicacoto