Prominent environmental activist murdered in Mexico days before landmark referendum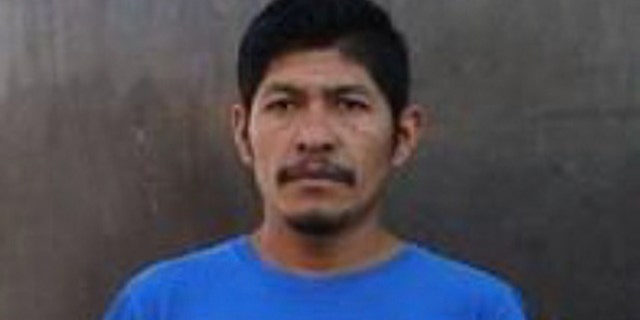 A prominent environmental activist who opposed the building of a gas pipeline in his Mexico town has been murdered.
Samir Flores Soberanes was shot twice in the head at his Amilcingo home in the Morelos state just three days before a public referendum was set to be held on the project he vehemently opposed, the Proyecto Integral Morelos (PIM), which includes two thermoelectric plants and the gas pipeline, BBC reports. A note was found next to his body, reportedly containing a message which indicated the execution may be gang-related.
Mexican President Andres Manuel Lopez Obrador spoke out against the violent murder, calling it "vile" and "cowardly." He added, however, that the referendum on the pipeline would proceed on schedule.
"I'm very sorry about the murder," he said. "The consultation we have to continue because it is a process that was already agreed to."
MEXICAN BUSINESSWOMAN DECAPITATED AFTER 'FAMILY WOULDN'T PAY RANSOM,' REPORTS SAY
The environmental activist group of which Soberanes was a member, The Peoples in Defense of Land and Water Front, said that two vehicles were parked in front of his home around 5 a.m. on Wednesday. When he exited the house, the people in the car allegedly called out to him, then shot him as he stood on his doorstep.
Police have reportedly said there "is no indication that the murder is related to" the pipeline referendum.
The day before he was killed, Soberanes reportedly attended a public forum about the project in which he repeatedly challenged government representatives' arguments. The pipeline is being sponsored by Mexico's national electric company, and the project has been underway since 2011.
Soberanes and other activists believe that the pipeline will contaminate the water surrounding it and become harmful for the residents there.
KIDNAPPINGS, MURDERS ON THE RISE IN MEXICAN STATE WHERE WOMAN WAS DECAPITATED
A representative from Mexico's National Commission for Human Rights has reportedly visited Soberanes' family to provide "support and legal advice."
His murder comes just a few days after the decapitation of a Mexican businesswoman in the state of Veracruz. Susana Carrera's body was found a week after she was kidnapped after her family reportedly refused to pay a $207,000 ransom to sicarios - assassins employed by drug cartels.
CLICK HERE FOR THE FOX NEWS APP
The Associated Press contributed to this report.