Potential U.S. Armed Intervention In Syria Impacts Global Oil Market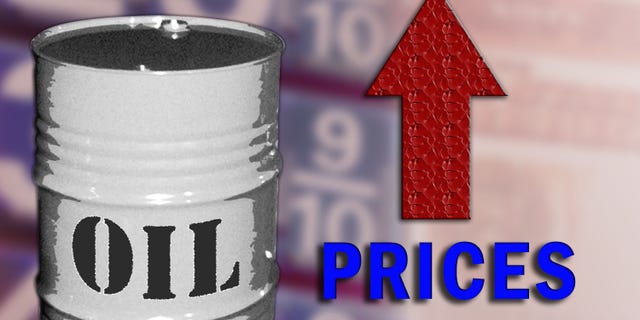 Tensions in the Middle East continue to wreak havoc on the global oil market, with investors weary of the impact of another potential armed conflict.
The price of oil rose toward $108 a barrel Wednesday, a day after President Barack Obama said he asked U.S. lawmakers to postpone a vote authorizing the use of military force against Syria.
Obama, in a televised speech to the nation late Tuesday, said he wanted to give Syria a chance to turn over its chemical weapons before he asks Congress for consent to intervene in the country's civil war.
Oil prices have been at elevated levels for two weeks following Obama's call for action against the government of Syrian President Bashar Assad in retaliation for what the White House says was a deadly chemical weapons attack against civilians last month.
Syria's surprise announcement Tuesday that it would accept a Russian plan to turn over its chemical weapons stockpile raised the possibility of a resolution to the standoff between Obama and Assad and lowered tensions in oil markets.
Prices edged off a recent two-year high as the likelihood of a Syrian strike diminished, but analysts said prices would remain elevated for the time being.
"Although recent political events have decreased the probability of an international military intervention in Syria, we still see the risks to oil prices as skewed to the upside over the next several months," said analysts at Goldman Sachs in an email commentary.
Syria is not a major oil producer, but oil traders say the possibility of a wider conflict could interrupt production and shipping routes in the Middle East and cause prices to rise.
Benchmark oil for October delivery rose 50 cents to $107.89 per barrel at late afternoon Bangkok time in electronic trading on the New York Mercantile Exchange. The contract fell $2.13, or 1.9 percent, to close at $107.39 a barrel on the Nymex on Tuesday.
Brent, the benchmark for international crudes, rose $1.21 to $112.46 per barrel on the ICE Futures exchange in London.
In other energy futures trading on Nymex:
— Wholesale gasoline rose 1.8 cents to $2.7535 per gallon.
— Natural gas rose nearly 0.1 cent to $3.59 per 1,000 cubic feet.
— Heating oil rose 2.6 cents to $3.0927 per gallon.
Based on reporting by the Associated Press.
Follow us on twitter.com/foxnewslatino
Like us at facebook.com/foxnewslatino