Port Authority bomber reportedly wasn't on Bangladeshi terror watch lists
Authorities in Bangladesh have said the man suspected of attempting to detonate a pipe bomb at New York City's Port Authority Bus Terminal Monday was not on the country's terror watch list.
Akayed Ullah, 27, who lived in Brooklyn and entered the U.S. in 2011 through chain migration, was not found to have a criminal background in his home country of Bangladesh, Agence France-Press (AFP) reported Tuesday. He was allegedly not on any terror watch lists of extremists, either.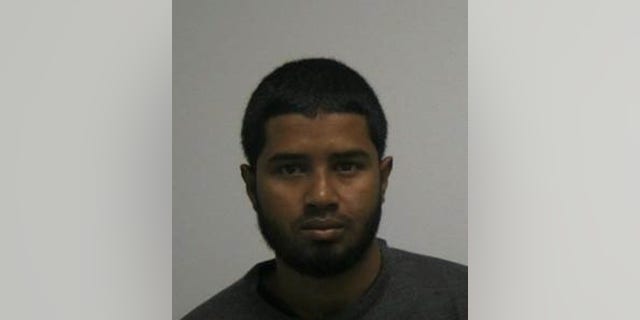 "So far, his name is not on our wide-range list of radicalized persons or members of terror groups, both from Bangladesh and outside," Sanwar Hossain, a senior counter terrorism police officer, told AFP. "We are trying to gather more details."
Ullah also wasn't on the radar of law enforcement officials prior to Monday morning's commuter rush hour attack, according to John Miller, NYPD deputy commissioner of intelligence and counterterrorism.
Police reportedly were unable to provide much information about Ullah's life in Bangladesh — a country, according to AFP, that "has been waging a war against homegrown extremism" in recent years.
Ullah told authorities after his botched terror attack that he planned the bombing "for the Islamic State" and was angry about the U.S. policies in the Middle East, according to the criminal complaint released on Tuesday.
The suspect came to the U.S. from Bangladesh nearly seven years ago, and began radicalizing as early as 2014, the complaint read. He had allegedly researched how to carry out an attack on the U.S. by looking at ISIS propaganda online.
He reportedly learned how to make the bomb online about a year ago and spent the last several weeks planning the attack. Ullah's pipe bomb — which was packed with explosive powder — detonated on Monday in the subway area underneath the bus terminal.
Ullah was charged with providing material support to a terrorist group, use of a weapon of mass destruction and three bomb-related counts. He remains in the hospital and is expected to be arraigned later Tuesday or Wednesday.
Fox News' Katherine Lam and The Associated Press contributed to this report.