Pope to release new annulment procedure Tuesday after lamenting cost, complications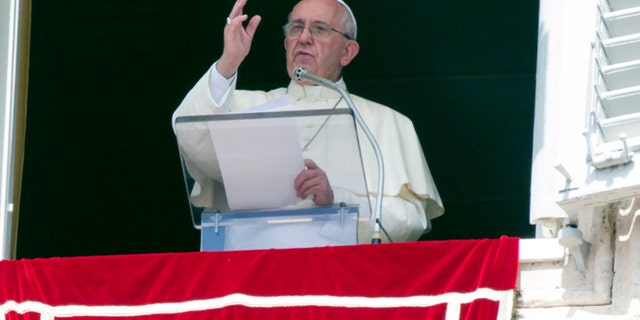 VATICAN CITY – Pope Francis on Tuesday will release new streamlined procedures for annulling marriages after he — and thousands of Catholics before him — complained that the church's current system is cumbersome, costly and often unfair.
Francis will release the new rules after a Vatican-appointed commission of canon lawyers spent the past year studying ways to simplify the process while safeguarding the principle of the indissolubility of marriage, the Vatican said.
Catholic doctrine holds that a church marriage is forever. An annulment is a judgment by a church tribunal that the marriage had some inherent defect from the start. Reasons vary, including that the couple never intended their marriage to last or that one of the spouses didn't want children.
Catholics have long complained that it can take years to get an annulment, if they can get one at all. Costs can reach into the hundreds or thousands of dollars for legal and tribunal fees.
Without the annulment, divorced Catholics who remarry outside the church are considered to be adulterers living in sin and are forbidden from receiving Communion — a dilemma at the core of a current debate roiling the church.
Francis has already called for annulments to be free, saying all Catholics have the right to justice from the church. He has also said the church should take into account that ignorance of the faith can be a reason to declare a marriage invalid.
Francis has previously quoted his predecessor as Buenos Aires archbishop as saying half of the marriages that are celebrated are essentially invalid because people enter into them not realizing that matrimony is a life-long commitment.
Some of the proposals for streamlining the process have included removing the mandatory appeal for each annulment granted. A key member of the study commission, Cardinal Francesco Coccopalmerio, has said he favors letting individual bishops make the decision rather than a full-fledged, three-member tribunal.
Many dioceses in the developing world don't have annulment tribunals. The United States has so many that it often accounts for half of all the world's annulments each year.