Pope: Global warming 'mostly' man-made, seeks 'courageous' decisions at climate talks in Paris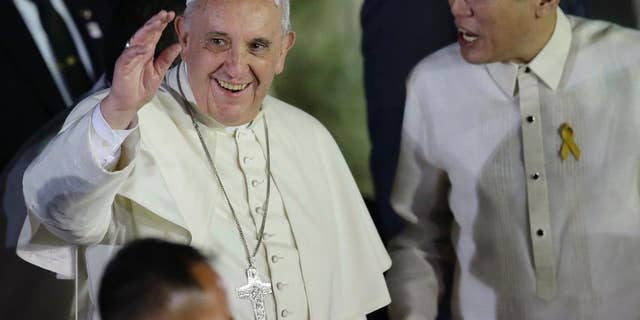 ABOARD THE PAPAL PLANE – Pope Francis says he is convinced that global warming is "mostly" man-made and that he hopes his upcoming encyclical on the environment will encourage negotiators at a climate change meeting in Paris to take "courageous" decisions to protect God's creation.
Francis has spoken out frequently about the "culture of waste" that has imperiled the environment and he elaborated Thursday en route to the Philippines. While there, Francis will meet with survivors of the 2013 Typhoon Haiyan, which the government has said was an example of the extreme weather conditions that global warming has wrought.
"I don't know if it (human activity) is the only cause, but mostly, in great part, it is man who has slapped nature in the face," he said. "We have in a sense taken over nature."