Pope Francis visits Portugal to canonize children who saw Virgin Mary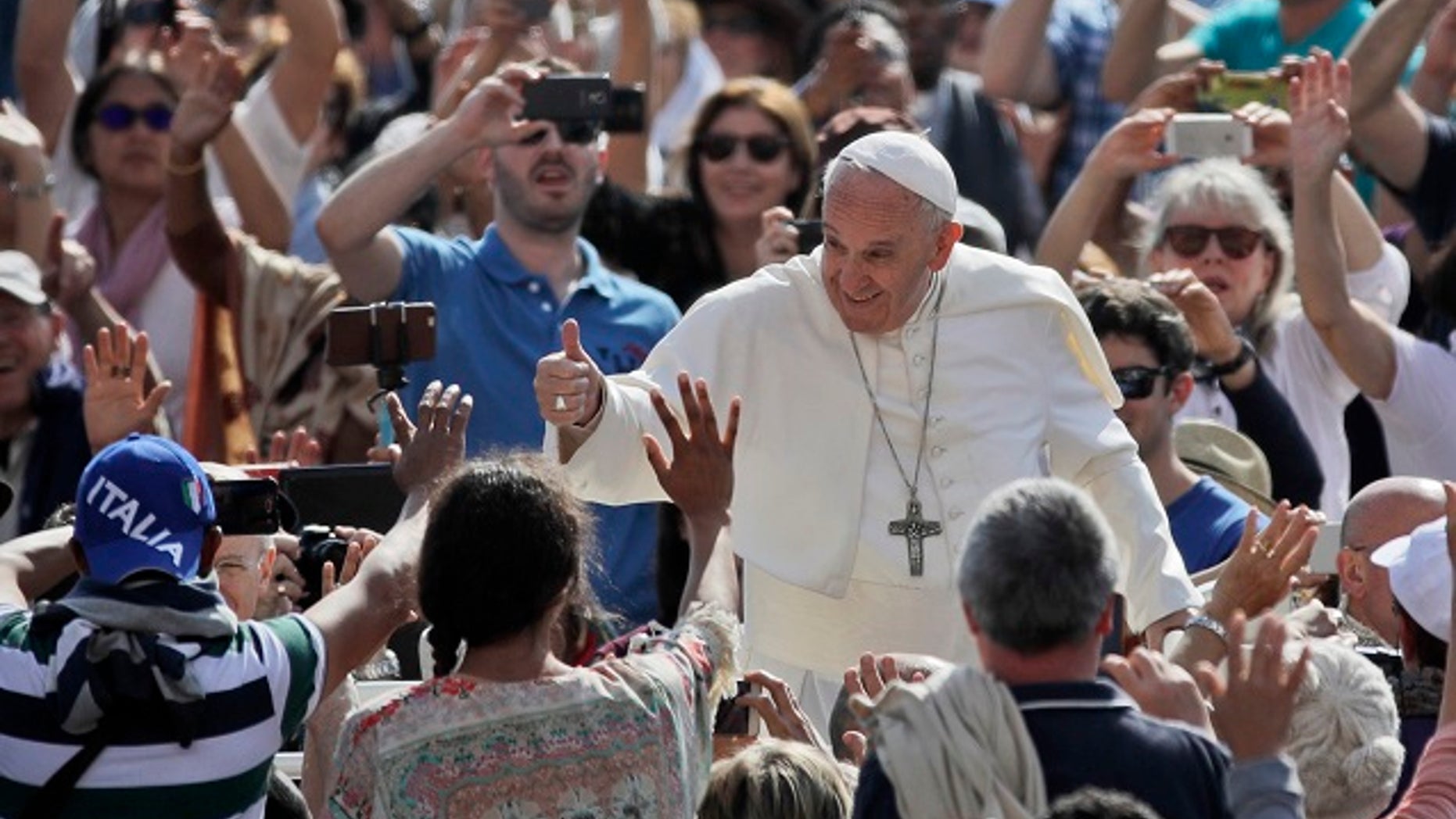 Pope Francis is visiting Portugal Friday to honor and canonize two shepherd children who saw visions of the Virgin Mary 100 years ago.

Thousands of pilgrims from around the world are joining the pontiff in Fatima, a Catholic shrine town to celebrate the centenary of the apparitions and canonize the children. The children's visions 100 years ago is regarded as one of the most important events of the 20th-century Catholic Church.
The two children being canonized are brother and sister, Francisco and Jacinta Marto, who were ages 9 and 7 at the time of the visions. Their apparitions are said to have started on May 13, 1917, while they were grazing sheep.
TIGHT SECURITY FOR POPE IN PORTUGAL NETS CASH-HEAVY CHINESE
Francisco, Jacinta and their cousin, Lucia dos Santos, said they saw the Madonna who told them three "secrets"-- apocalyptic messages foreshadowing World War II, the rise and fall of communism, the death of a pope and hell. The Virgin Mary asked them to learn to read and write and pray for sinners, according to Franciscan media.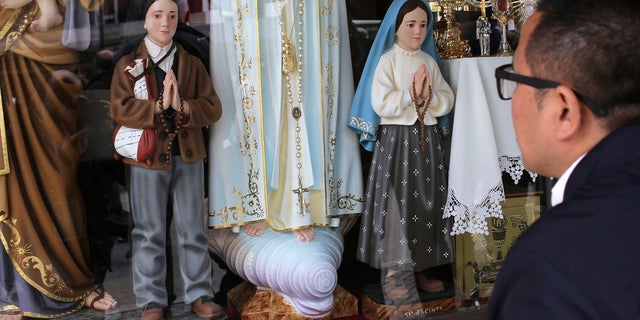 Francisco died of influenza two years later, followed by his sister Jacinto of the same illness in 1920. Lucia dos Santos, who became a nun and is credited for sharing the story of the apparitions and gaining believers, is on track for beatification herself. Sister Lucia's cause for beatification, the first step to becoming a saint, began in 2008, just three years after her death when Pope Emeritus Benedict XVI waived the normally required five-year waiting period.

HOW SAINTS ARE MADE? A PRIMER ON MIRACLES, MARTYRS, VIRTUES
Fatima has been long associated with St. Paul John Paul II who credited the Madonna for saving his life in 1981 when he was shot on Fatima's feast day, May 13, in St. Peter's Square.
John Paul visited Fatima a year later and said "because, on this exact date last year in St. Peter's Square, in Rome, there was an attempt on the life of your Pope, which mysteriously coincided with the anniversary of the first vision at Fatima," according to National Catholic Register.
"With all of us forming one heart and soul, I will then entrust you to Our Lady, asking her to whisper to each one of you: 'My Immaculate Heart will be your refuge and the path that leads you to God," Pope Francis said.
The Associated Press contributed to this report.