Pope denounces gay marriage lobby to US bishops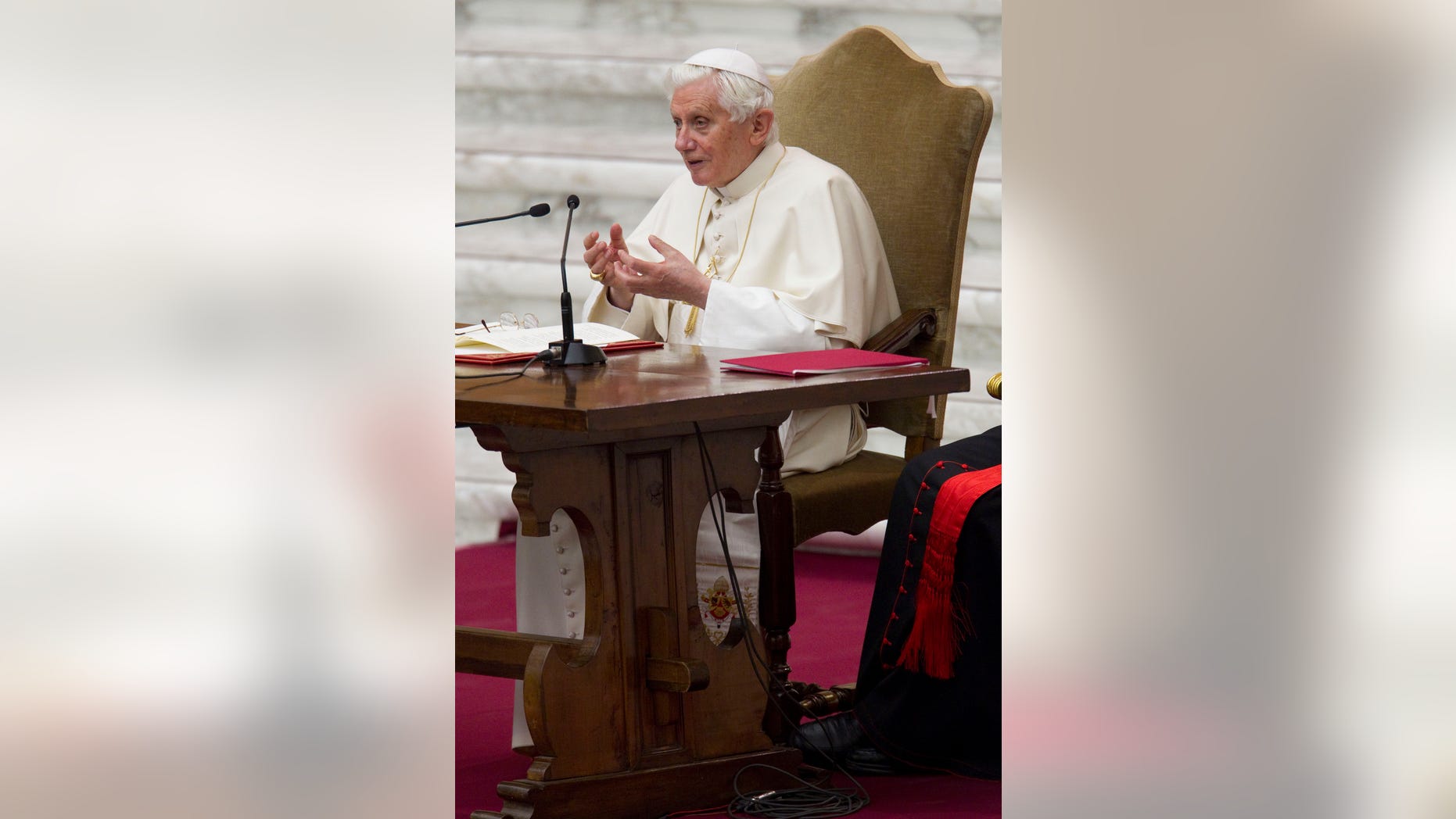 VATICAN CITY -- Pope Benedict XVI is telling U.S. bishops to beef up their teaching about the evils of pre-marital sex and cohabitation and denouncing what he calls the "powerful" gay marriage lobby in the United States.
As debate over health care coverage for birth control rages on in the U.S., Benedict told visiting U.S. bishops on Friday there was an urgent need for Catholics in America to discover the value of chastity.
Benedict says a weakened appreciation for marriage between man and woman, as well as a widespread rejection of responsible sexuality, had led to "grave social problems bearing an immense human and economic cost."
U.S. bishops are currently locked in an election-year battle with the Obama administration over federal funding for birth control.