Polish prosecutors open probe into far-tight march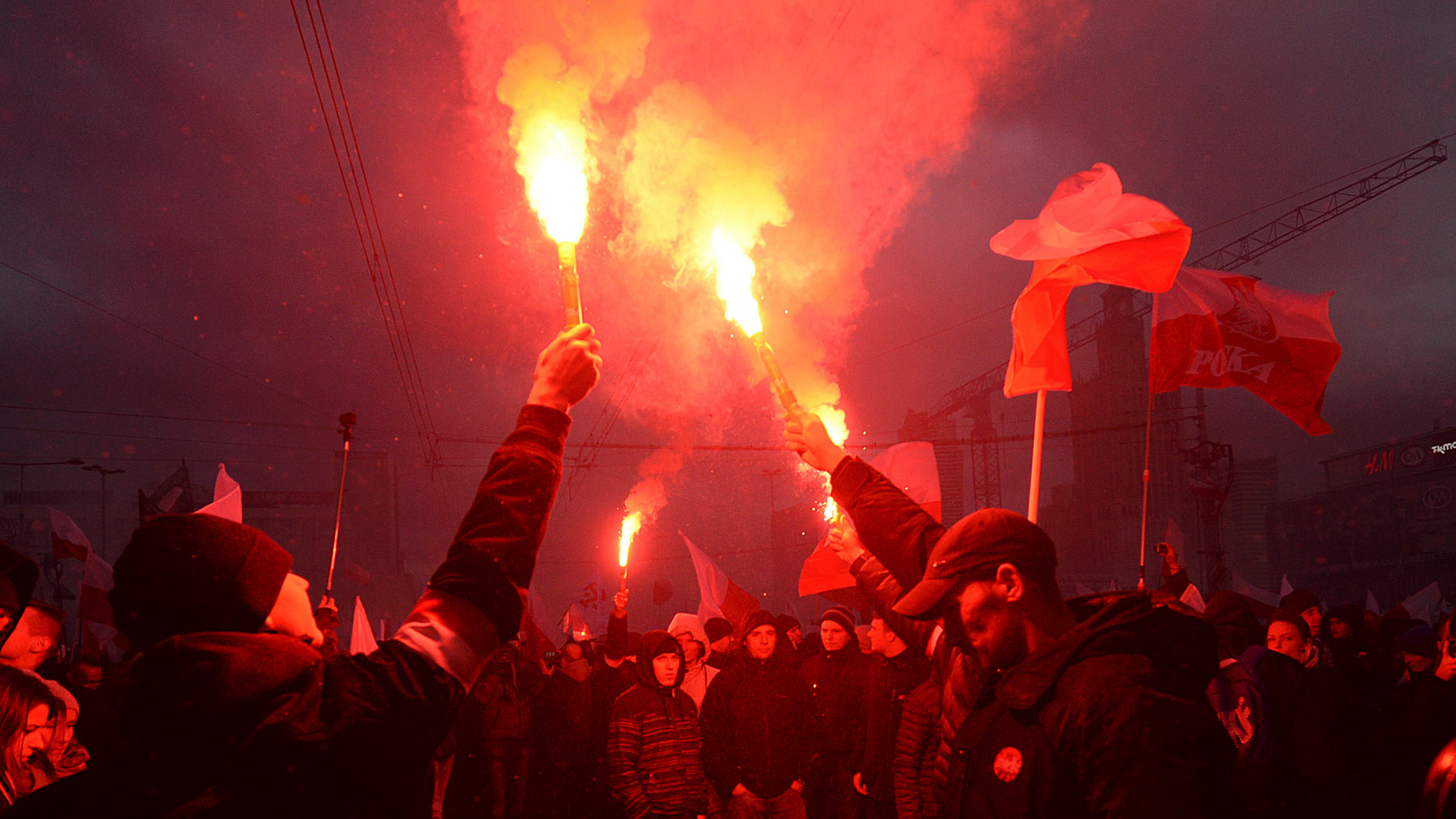 WARSAW, Poland – Warsaw prosecutors say they have opened an investigation into expressions of xenophobia and racism voiced during a march by far-right nationalists earlier this month.
The march was organized by far-right groups on Nov. 11, Poland's Independence Day. Many among some 60,000 participants carried Poland's national flags, but some also carried banners with white supremacist and racist slogans.
The march was condemned by the European Parliament and Poland's President Andrzej Duda, but some government members have praised it as a manifestation of patriotism.
Spokeswoman for Warsaw prosecutors, Magdalena Sowa, said Monday an investigation has been launched into the "public propagating of fascism and calls for hatred" during the march, offenses that carry up to two years in prison.
The investigation focuses on the march's organizers and bearers of the offensive banners.